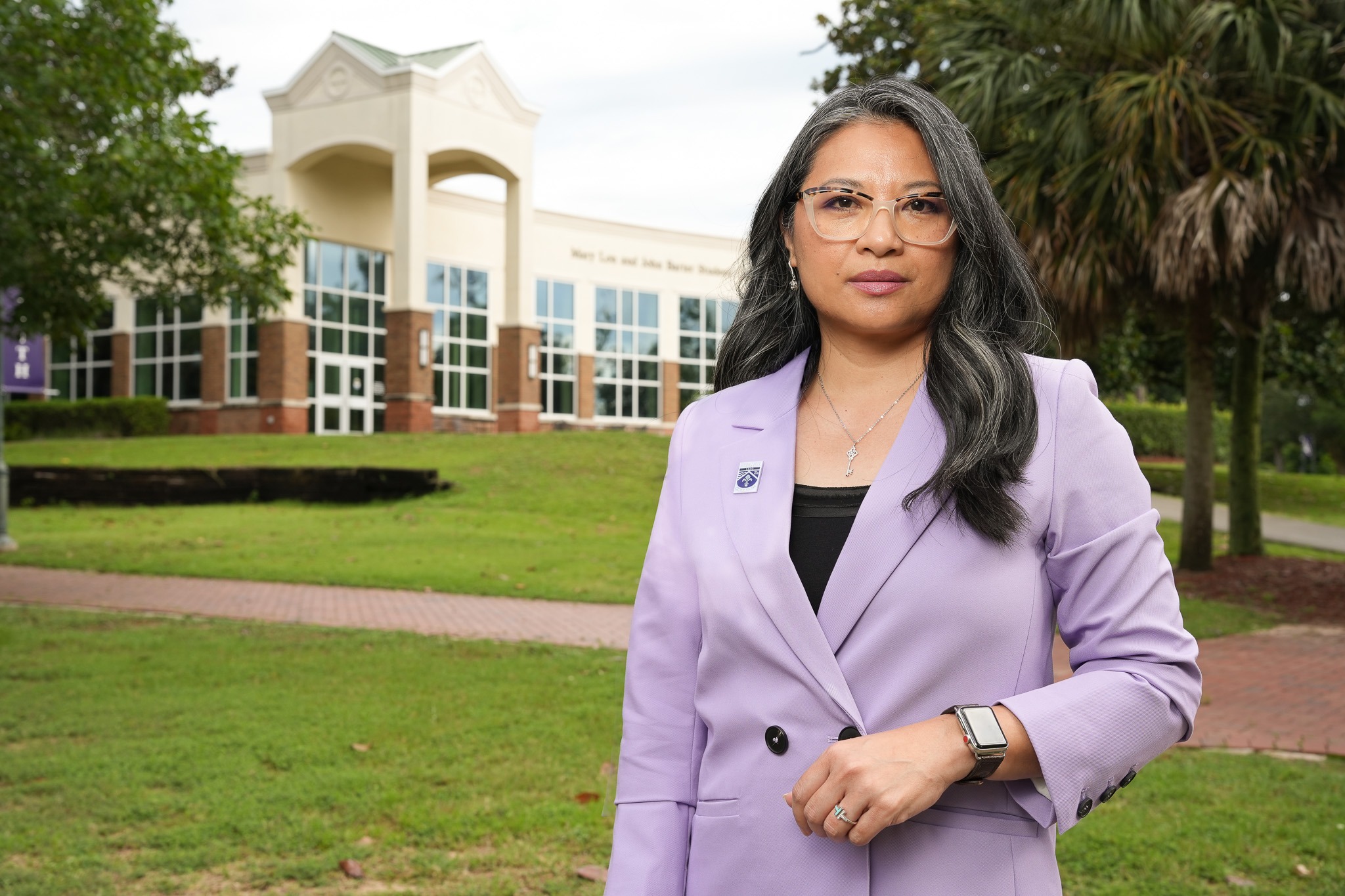 (Mobile, Ala.) Spring Hill College welcomes Vannee Cao-Nguyen, EdD as Associate Vice President for Culture and Community and Chief Diversity Officer. This is a new role focused on enhancing the SHC community through implementing new organizational strategies and refining current processes to enhance the experiences of faculty, staff, and students.
Cao-Nguyen brings sixteen years of experience as an outstanding leader at the University of West Florida with oversight of many areas: Equal Opportunity, Title IX/Sexual Misconduct Prevention, Diversity Programs, ADA/Accessibility Resources, Ombuds Services, TRiO Student Support Services, and most recently, Associate Vice President/Deputy Chief Diversity Officer.
"One of my top priorities upon arrival at Spring Hill was to hire a Chief Diversity Officer, " said Mary H. Van Brunt, PhD, President of Spring Hill College. "This role is an important part of our mission to care for the whole person by fully serving our students, faculty, and staff. After an extensive search, we are excited to welcome Dr. Cao-Nguyen, an experienced, compassionate leader who we look forward to working with on The Hill."
Cao-Nguyen will work to balance both compliance and diversity initiatives to ensure a fair and safe learning environment and work with departments and leadership to develop policies and procedures surrounding DEI strategies and initiatives. Some of Dr. Cao-Nguyen's responsibilities will include:
Developing a long-term diversity and inclusion plan for the College and establishing goals and metrics to broaden perspectives around DEI
Coordinating and advising on activities, programs, and services across campus to develop, integrate and articulate the College's commitment to a more diverse and inclusive community
Providing strategic leadership for areas related to campus culture and community; we want to ensure every member of the SHC community benefits from a supportive, inclusive, and safe learning and working environment.
"A more diverse, equitable, and inclusive environment creates a richer experience for our entire community," said Cao-Nguyen. "I'm excited for the opportunity to serve in this role and look forward to collaborating with members of our community to shape a holistic vision and develop strategies that help us live out our Jesuit, Catholic tradition in ways that elevate the sense of belonging for every student, staff, and faculty."
Cao-Nguyen is a multifaceted and progressive DEI practitioner with a background in Psychology, Counseling, and Diversity Studies. After spending eight years as a mental health counselor, Cao-Nguyen moved into higher education. Cao-Nguyen holds a BA in Psychology from the University of West Florida; MS in Counseling and Psychology from Troy University, and an EdD in Curriculum and Diversity Studies from the University of West Florida.
When not working, Cao-Nguyen likes to travel and explore new places, spend time with family, cook, and host family gatherings. A long-time resident of the Gulf Coast, Cao-Nguyen doesn't take for granted the fact that we live where people come to vacation! Cao-Nguyen is passionate about creating spaces where everyone feels respected, seen, valued, and protected.
ABOUT SPRING HILL COLLEGE:
Founded in 1830, Spring Hill College is the oldest Catholic college in the Southeast and the third oldest Jesuit college in the United States. Spring Hill combines the Jesuit tradition of excellence in education and a commitment to caring for the whole person – mind, body, and spirit – with innovative educational experiences. Located in Mobile, Ala., Spring Hill's mission is to form leaders engaged in learning, faith, justice, and service for life. As a result, Spring Hill students are engaged, inspired, and transformed by their experiences.