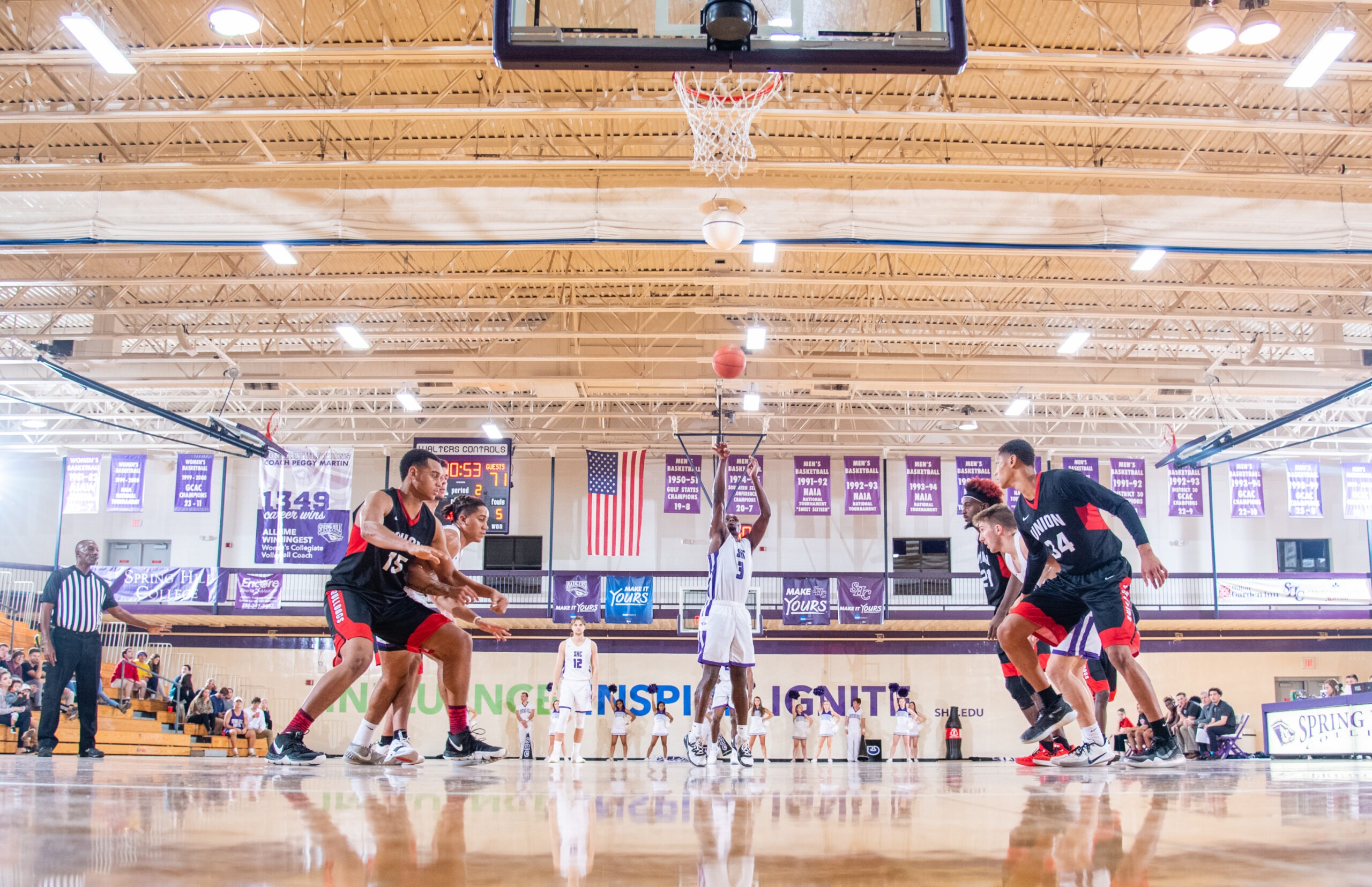 Spring Hill College's Back the Badgers campaign is in full swing! This annual fundraiser benefits the College's NCAA Division II sports and allows donors to support the sports program of their choice. All of the money raised goes directly to the teams and can be used to purchase equipment, and uniforms, provide transportation and make improvements to the athletic facilities.
During the 2021 campaign, the men's and women's basketball teams had 127 donors raise over $16,000, allowing them to make some much-needed changes to their locker rooms. "One of the first changes is the carpet," said Craig Kennedy, men's basketball coach, "we took out the original red carpet."
The red carpet was replaced with a badger purple carpet to match the new paint on the walls. Other changes included the placement of new nameplates for each of the players as well as new Spring Hill College logos on each locker. "We really improved the space and allowed the guys more freedom of movement," continued Kennedy.
The renovations were completed during the summer, and a newly upgraded locker room welcomed the players when they returned in the fall. "I just feel like it's going to give us a new space to bond," said Jordan Strozier, a freshman Digital Video Production major and women's basketball player.
With the basketball season starting on November 10, players are taking full advantage of the new space to prepare.
"The locker room feels better, it looks better, and in turn, it makes the guys feel better," finished Kennedy. Check out the renovations here:
This year's Back the Badgers event is in full swing and ends on September 30. Donate here:
(Story by Kira Babiarz, marketing intern)
ABOUT SPRING HILL COLLEGE:
Founded in 1830, Spring Hill College is the oldest Catholic college in the Southeast and the third oldest Jesuit college in the United States. Spring Hill combines the Jesuit tradition of excellence in education and a commitment to caring for the whole person – mind, body and spirit – with innovative educational experiences. Located in Mobile, Ala., Spring Hill's mission is to form leaders engaged in learning, faith, justice and service for life. As a result, Spring Hill students are engaged, inspired and transformed by their experiences.