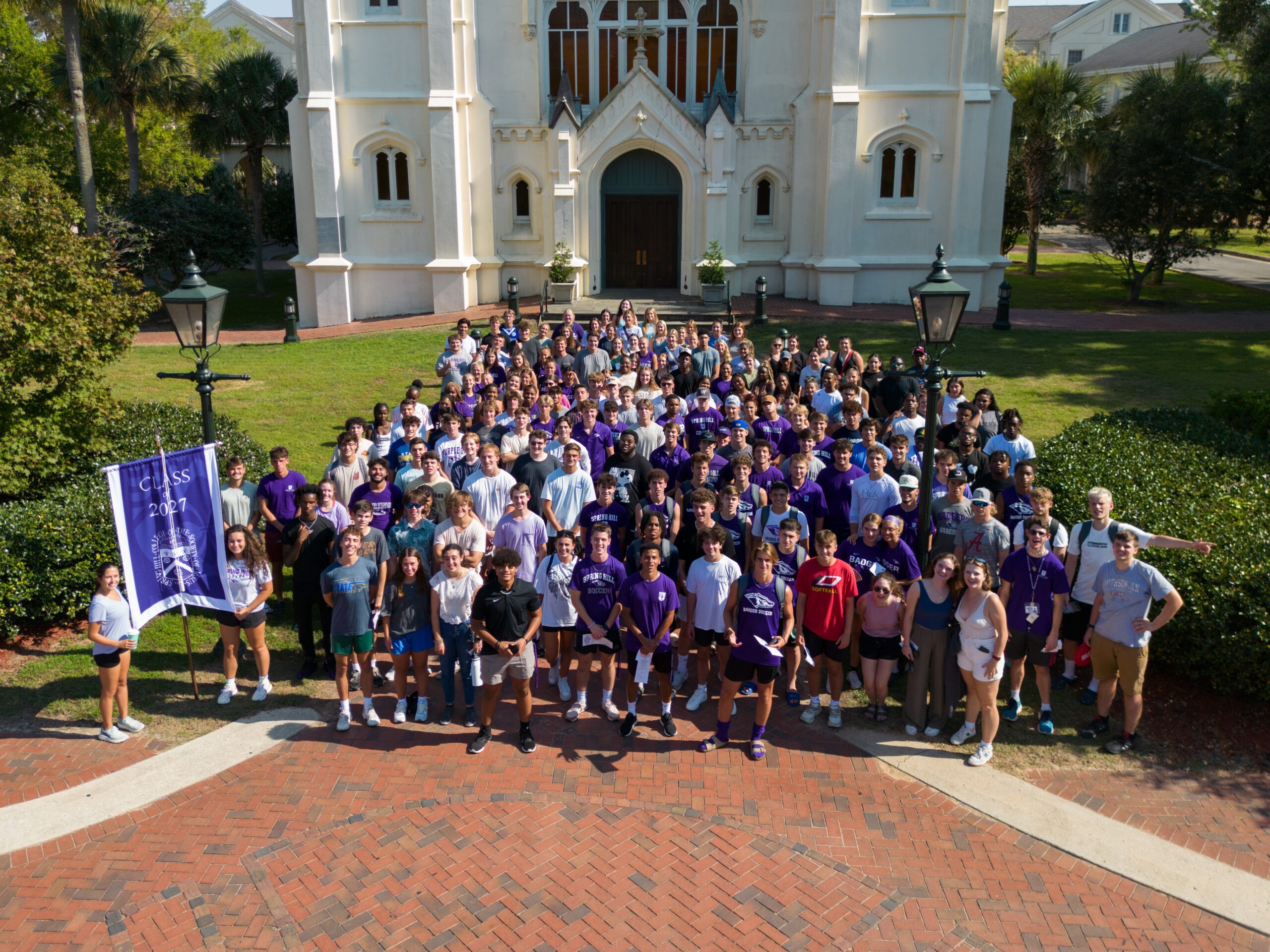 (Mobile, Ala.) Spring Hill College experienced enrollment growth for the second consecutive year with this year's incoming class. New students were welcomed to campus in a formal ceremony in St. Joseph Chapel and classes started Monday, August 21. The entering cohort of over 300 students represents 22 states and 14 countries.
Spring Hill College has experienced a combined 18% increase in new students during the last two years in spite of significant decreases in national trends. "The continued growth in enrollment at Spring Hill is representative of the type of education we offer and the way we offer it. Our faculty are focused on teaching the whole person and our staff are there to support our students along their college journey. Students are craving something unique from their college experience and we are able to offer that on The Hill," says Vice President of Advancement and Enrollment Nathan Copeland, EdD.
Enrollment growth isn't the only exciting area at Spring Hill College. With a new president and new focus, this 193-year-old college is prepared to serve students and the community for the next 200 years. "In my short time at Spring Hill I've grown to love this community," says President Mary Van Brunt, PhD. "We've spent a lot of time planning and developing a model that will enable the College to continue providing the best Jesuit education in the Southeast. From new academic programs to our 96% placement rate after graduation, we are constantly looking for ways to provide the best value in a college experience."
Spring Hill College has received national recognition for many of its award-winning degree programs. U.S. News & World Report Best College Rankings has ranked Spring Hill College No. 7 among Regional Colleges in the South. The College was also ranked No. 12 in Best Value and among the 100 Top Performers in Social Mobility. Spring Hill has continued to earn impressive rankings from Forbes Magazine regarding return on investment, to top awards for its nursing and business programs. The College has earned these distinctions because of its commitment to preparing students through curriculum advancements, career development, and the value of its Jesuit, Catholic liberal arts degree.
ABOUT SPRING HILL COLLEGE:
Founded in 1830, Spring Hill College is the oldest Catholic college in the Southeast and the third oldest Jesuit college in the United States. Spring Hill combines the Jesuit tradition of excellence in education and a commitment to caring for the whole person – mind, body, and spirit – with innovative educational experiences. Located in Mobile, Ala., Spring Hill's mission is to form leaders engaged in learning, faith, justice, and service for life. As a result, Spring Hill students are engaged, inspired, and transformed by their experiences.