"Here at Spring Hill, I have been challenged to think outside of the norm, and to not be afraid of adversity."
Andrew Jones, a senior, from Birmingham, AL, shared his thoughts about life on The Hill. From affordability to campus life, Andrew's story is a great testimony to the Real World Ready experience at Spring Hill College.
Q: What influenced your decision to come to Spring Hill College?
The cost affordability and the community on campus influenced my decision to attend Spring Hill.
Q: How did Spring Hill finally become your choice?
Participating in things such as Track & Field, Campus Ministry, and Greek Life have allowed me to really feel a part of the Spring Hill family.
Q: How has Spring Hill College prepared you for the real world?
I am a Math major with a minor in Journalism. I plan to go to graduate school for Meteorology. The courses here at Spring Hill have challenged me to think outside of the normal steps and to not be afraid of adversity.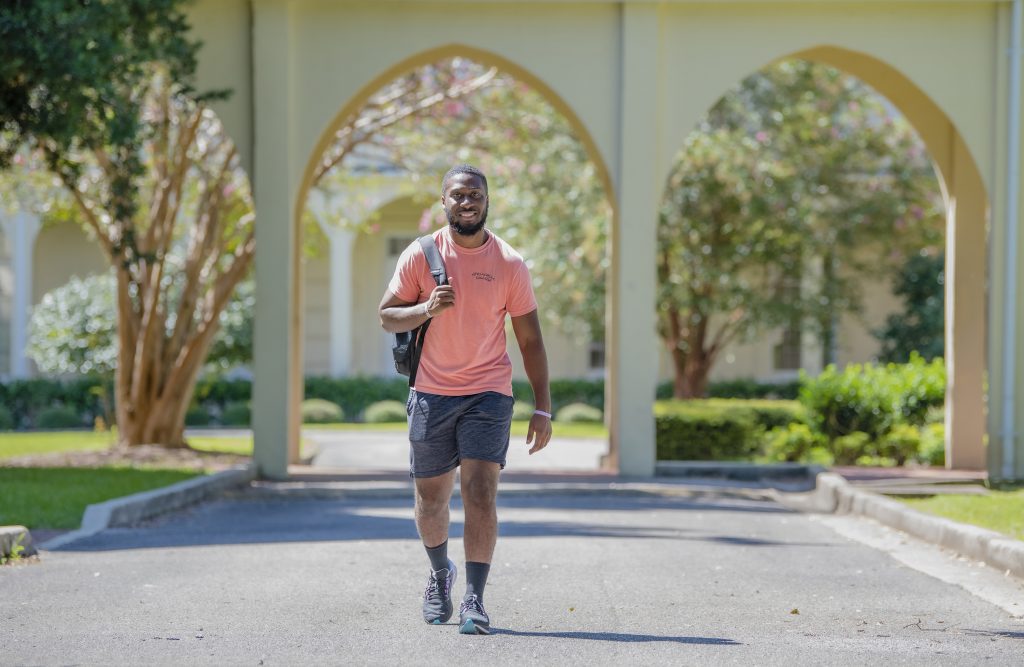 Q: Any advice for new students on how to get the most out of their Spring Hill education experience?
I would advise them to get involved. College is what you make of it. I would also say the goal is to maximize studying while finding a group that can help you succeed and have fun with.
Q: One of the Jesuit values we are committed to is "cura personalis," that is, a care for the spiritual, social, and intellectual growth of each person. How has this impacted you and why?
I would say that "cura personalis" has impacted me because it has reminded me to take care of my whole being. College courses can be difficult so it is important to me to find a group of friends to be able to have fun with and relax my mind for a bit. My faith has always been a huge part of my life, so to be at a campus where I can strengthen my faith has been a blessing.