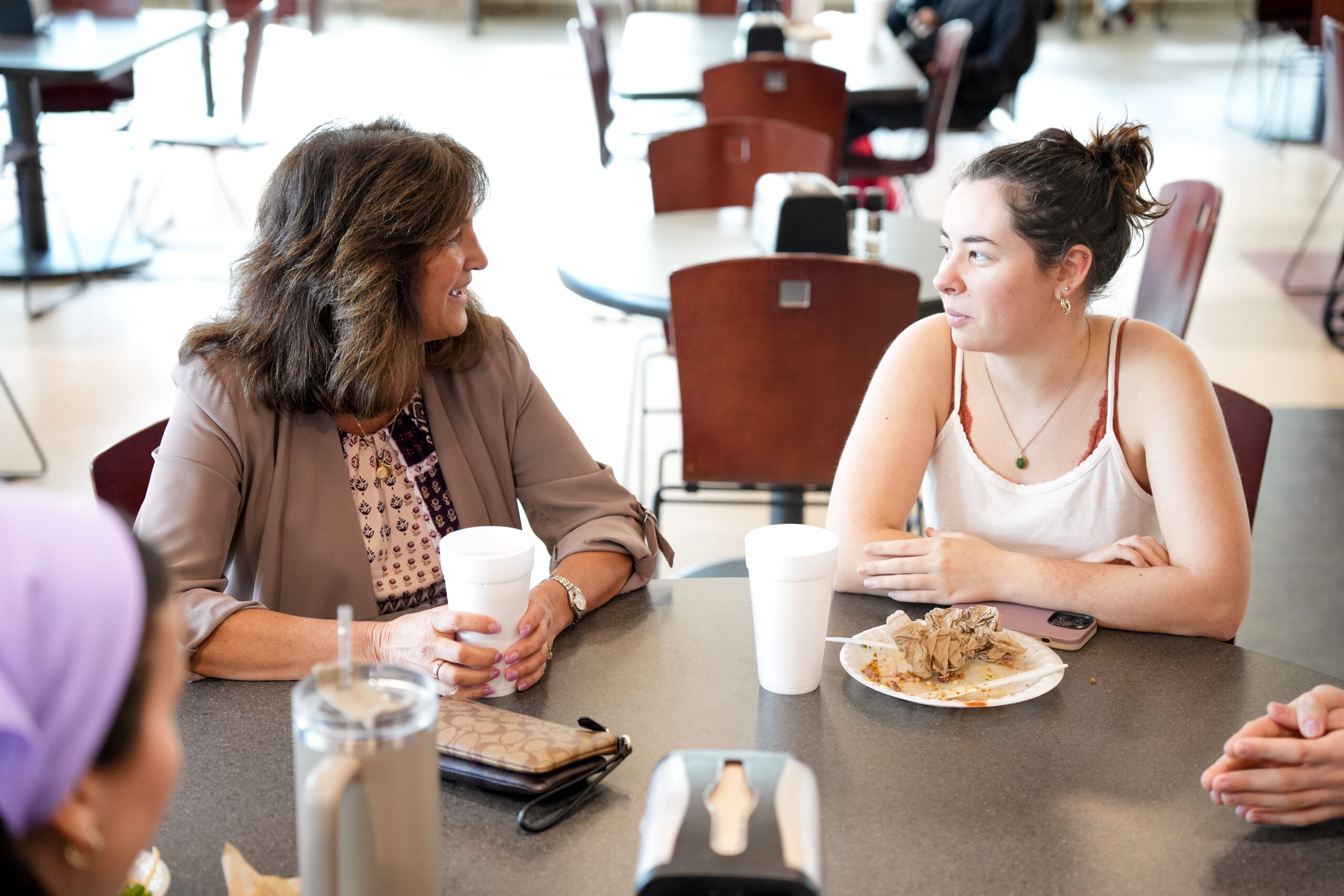 (Mobile, Ala.) As Mary Van Brunt, PhD starts her tenure as the 39th president of Spring Hill College, her journey to Mobile has taken a few unexpected turns. She started her career in banking and accounting, only to discover a love for teaching and academics that was always there. As Van Brunt moved from the banking centers of Philadelphia to Catholic colleges around Pennsylvania, she ultimately found her calling and more opportunity to grow. Those opportunities have led her to Spring Hill College today.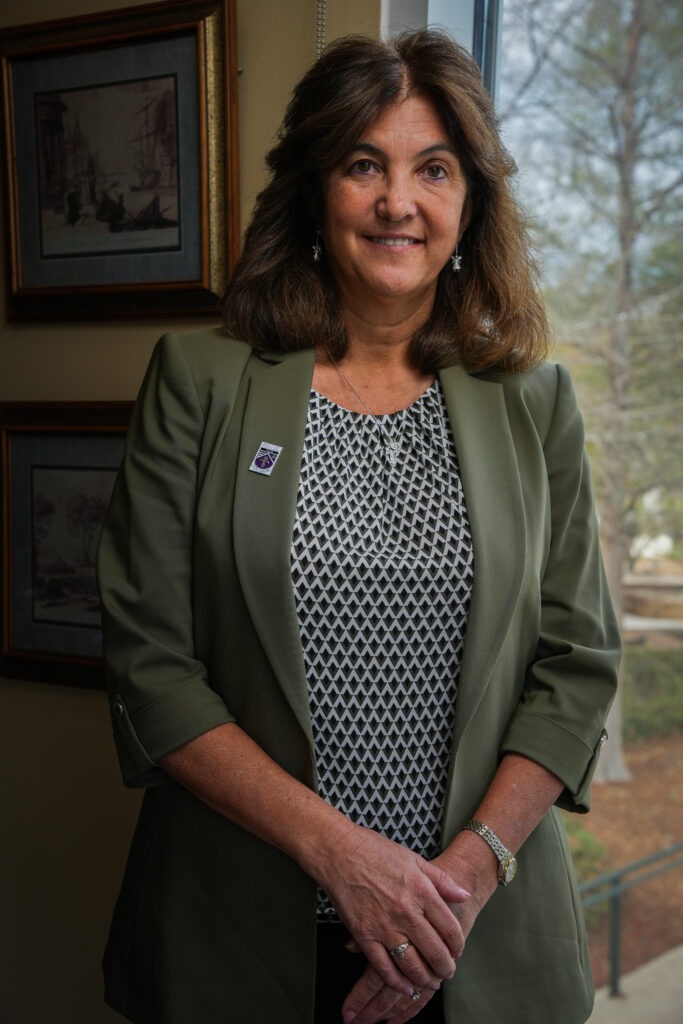 Falling in Love with Teaching
Van Brunt attended Ursinus College in Collegeville, Pa., as an undergrad with dreams of becoming a high school math teacher but changed her major to economics when she discovered her enjoyment in applying her love for mathematics to working with financial institutions.
She started her career in banking as one of the youngest female branch managers in Philadelphia. Her branch was soon one of the top-performing branches in the company as Van Brunt deployed a leadership style that empowered her staff to perform at their highest level. "It made me realize that people are most important in meeting professional goals," Van Brunt said.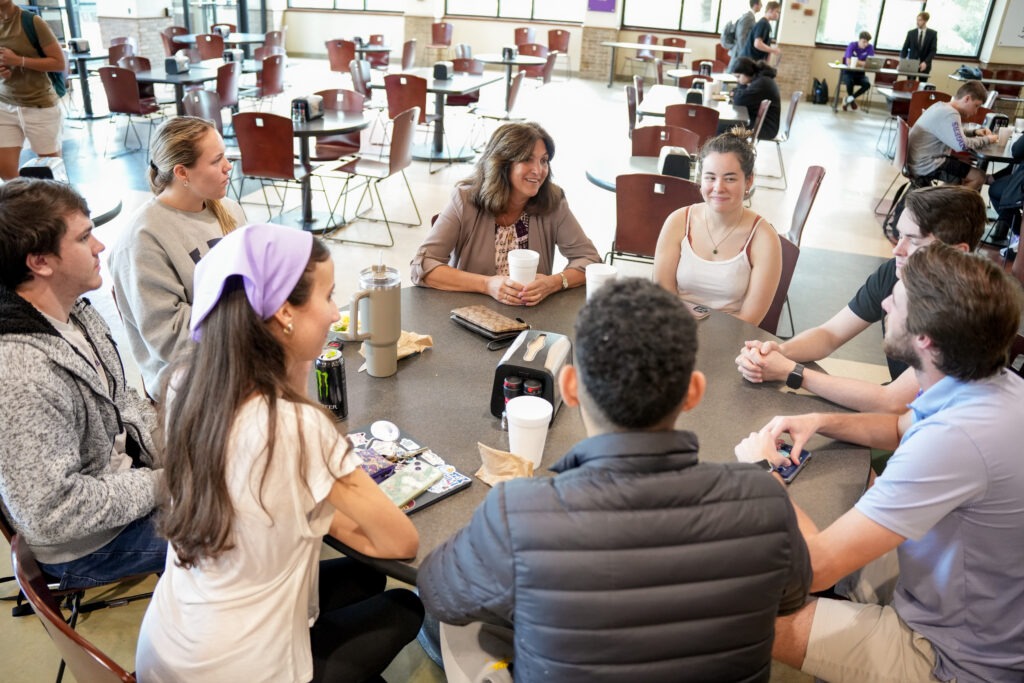 As her banking career took off, Van Brunt was eager to continue learning. She earned her MBA in accounting from St. Joseph's University in Philadelphia and spent the next eight years as a senior accountant in the securities and pharmaceutical industries. She was doing well climbing the corporate ladder, but she didn't feel the passion or fulfillment from her job.
That's when her interest in teaching resurfaced. But not at the high school level. "I taught a class in advanced accounting as an adjunct and just fell in love with teaching," she said. "I made the decision to get my PhD (at Lehigh University in Bethlehem, Pa.), which took five years while I was still working at the bank and raising my young family."
Moving into higher education and teaching proved to be one of the best decisions Van Brunt ever made. She became an award-winning economics professor at Cabrini University, a private Catholic school in Radnor, Pa. Soon, she was receiving education awards like the NCES/AEFA New Scholar Dissertation Award, Warren York Fellowship, and the Charles R. and Mary F. Lindback Foundation Award for Excellence in teaching. "Winning those awards confirmed for me that the career change that I had made in my mid-30s was the right choice to pursue my passion for teaching," she said.
Incorporating Old Career Learnings with Academia
Van Brunt served as the Dean of Academic Affairs at Cabrini and worked with department chairs to determine which academic programs belonged in which schools as the institution transitioned from college to university. She ultimately became the founding Dean of the School of Business, Arts, and Media. "I had a great team of department chairs and faculty and we developed more new programs, partnerships and enrollment than any other school during my two years in that role," she said. "This role taught me the importance of building partnerships and relationships to further the goals of the school, and how important it is to empower your faculty and staff."
Van Brunt also credits her prior experience in the banking and accounting fields for helping her immensely in her career transition and ascension. "I had so many experiences that I could share with my students, and could help mentor them in their career exploration in those fields," she said. "And I was able to utilize my financial skills in my administrative positions to analyze new academic programs and calculate return on investments for several other projects for the university."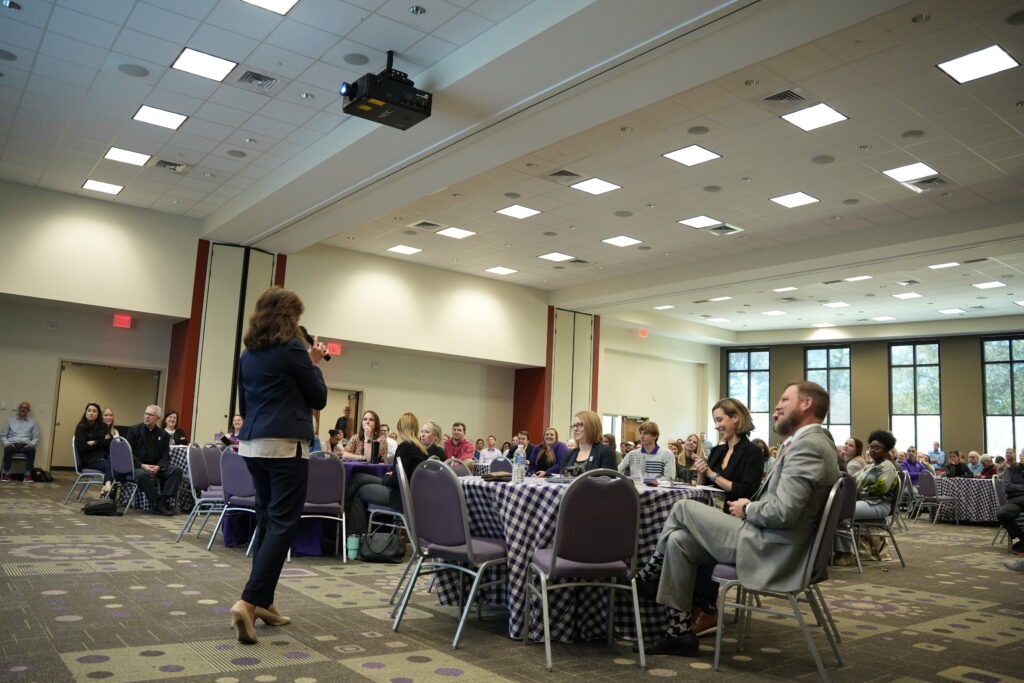 While at Cabrini, Van Brunt experienced mission-related milestones, too. She was part of a leadership team that led three faculty mission academies over seven years that focused on the Catholic intellectual tradition, Catholic social teaching, and the social justice mission. One of their mission trips took Van Brunt to New Orleans after Hurricane Katrina where the group worked to rebuild lost homes in the city's decimated Lower Ninth Ward. "These academies and retreats brought me closer to faculty and also to a deepening of my own faith," Van Brunt said. "They were some of the most transformational experiences for me personally and professionally."
In 2018, Van Brunt took on the role of Provost and Vice President for Academic Affairs at Gwynedd Mercy University, another Catholic university in Pennsylvania. While at Gwynedd Mercy, she had to navigate the school through the COVID-19 pandemic, which proved to be one of the most challenging – and impactful – responsibilities during her academic career. Much like Spring Hill, Gwynedd Mercy's largest programs are those focused on preparing students for careers in nursing and healthcare. Van Brunt gained valuable experience with program accreditations and graduate program development in the healthcare sectors.
Ready to Serve Spring Hill
Van Brunt began serving as President on January 1. With her inauguration set for March 17, she is ready to put her robust leadership experience to use as she leads Spring Hill to new heights. She knows her history has prepared her well.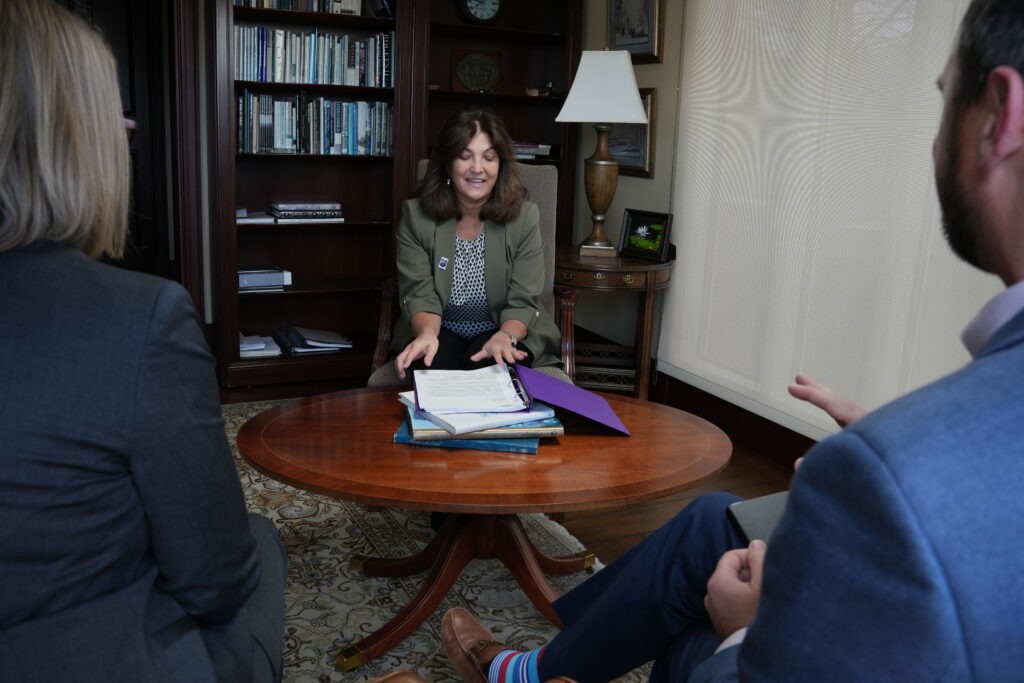 "Both Cabrini and Gwynedd Mercy are small catholic universities with a mission focused on social justice, very similar to the Jesuit mission at SHC," she said. "My 11 years as a faculty member, and 10 years in administrative roles as Associate Dean, Dean and Provost gave me many experiences with new program development, academic program assessment, faculty collaboration, strategic planning and financial planning.
"All of these will assist me with the strategic priorities at Spring Hill College."
ABOUT SPRING HILL COLLEGE:
Founded in 1830, Spring Hill College is the oldest Catholic college in the Southeast and the third oldest Jesuit college in the United States. Spring Hill combines the Jesuit tradition of excellence in education and a commitment to caring for the whole person – mind, body, and spirit – with innovative educational experiences. Located in Mobile, Ala., Spring Hill's mission is to form leaders engaged in learning, faith, justice and service for life. As a result, Spring Hill students are engaged, inspired and transformed by their experiences.