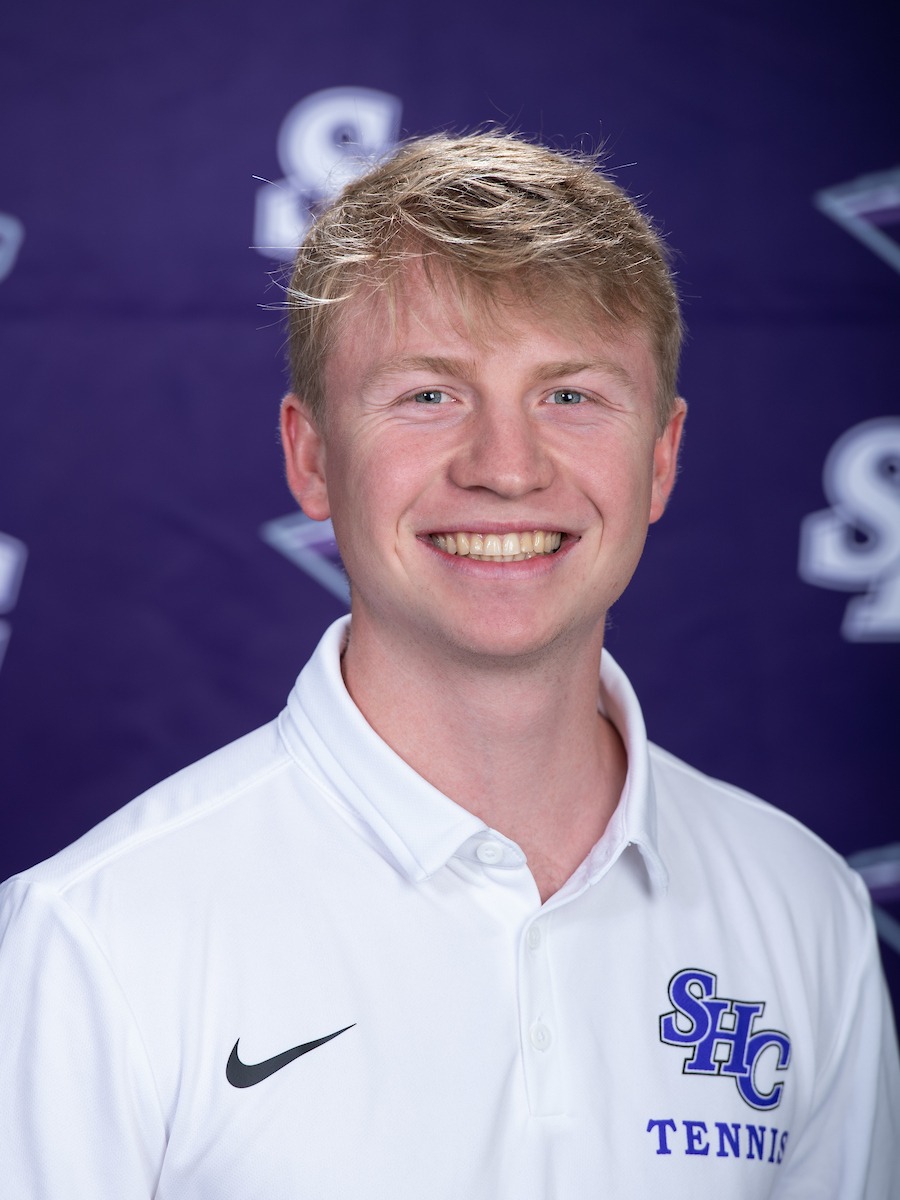 (Mobile, Ala.) Ulf Grosseloh is the first and only. The former Spring Hill College tennis student-athlete and 2020 graduate, was awarded a postgraduate scholarship from the NCAA. He is the first Badger to apply for and be awarded the scholarship.
He credits his time and experience at SHC for positively impacting him as a student and putting him in a position to earn the NCAA scholarship. "I feel like Spring Hill is a place where you can achieve a lot of things if you put in the effort and the time," Grosseloh said, "The Spring Hill experience really helped me become the best version of myself."
The NCAA awards postgraduate scholarships to student-athletes who are at least in their final year of intercollegiate competition and show excellence both in academics and athletics. Grosseloh is one of 21 male athletes – a mix of Divisions and conferences – awarded the scholarship this spring.
During his time at Spring Hill, he majored in financial economics. Grosseloh was also involved in Lambda Chi Alpha, a fraternal service organization where he was able to do projects in the community. He interned for several companies, allowing him to gain experience and an idea for his future.
"I interned in the public and private sector to kind of get a feel for what I want to do," he said.
Now working on his graduate degree, Grosseloh is studying business analytics at the University of Rochester in New York. While he isn't on the collegiate court now, he enjoyed his time on the Badger tennis team, where he was able to meet different groups of people.
"It was definitely busy and super rewarding," he said. "I loved being on the team. It was really busy, but I feel like everything I did during the day really contributed to my success in the classroom and the court."
"Spring Hill really helped me – other schools when you're an athlete, you're strictly an athlete. At Spring Hill, you are a part of a greater community."
In 2020, Grosseloh earned SIAC All-Conference honors for his doubles play and was also a member of the All-Academic team. In his COVID-shortened senior season, he helped lead the team to a 10-4 overall record, going an undefeated 5-0 in SIAC play.
Grosseloh was quick to spread the credit to those who contributed to his development as a player and student, and he wants to continue to make an impact outside of Mobile.
"I want to thank all of my professors, my coach, and all of the people who helped me along the way to be the person that I am today," he said. "They really set me up for success, helping me with school, helping me with athletics. I hope I can keep striving for the Jesuit values and being a great person in the workforce."
ABOUT SPRING HILL COLLEGE:
Founded in 1830, Spring Hill College is the oldest Catholic college in the Southeast and the third oldest Jesuit college in the United States. Spring Hill combines the Jesuit tradition of excellence in education and a commitment to caring for the whole person – mind, body and spirit – with innovative educational experiences. Located in Mobile, Ala., Spring Hill's mission is to form leaders engaged in learning, faith, justice and service for life. As a result, Spring Hill students are engaged, inspired and transformed by their experiences. Learn more at shc.edu.