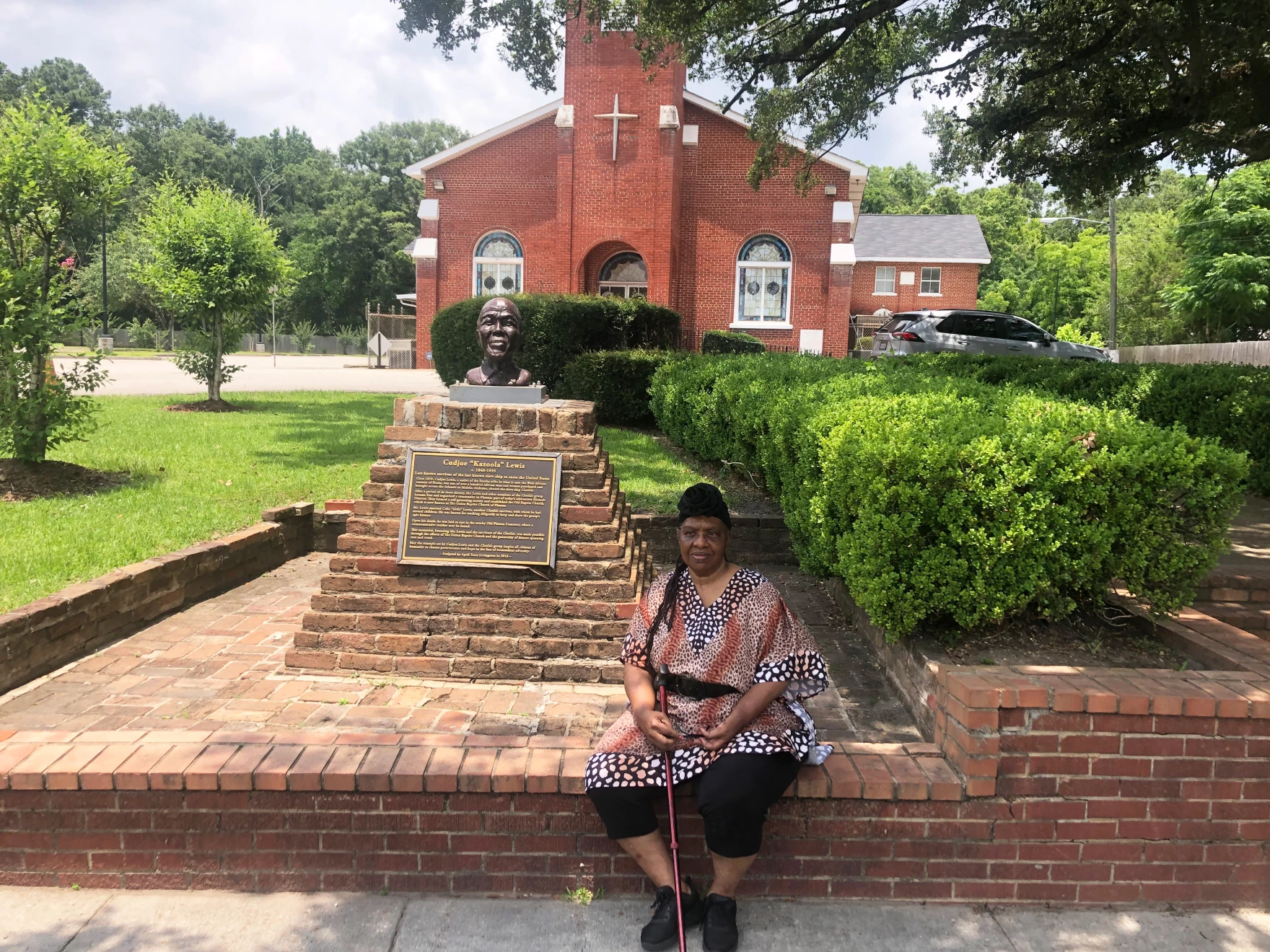 (Mobile, Ala.) Understanding our collective past is essential to preparing for a better future.
This simple mantra has long pushed Ryan Noble to seek the murkiness of our history, particularly when it comes to understanding and addressing Alabama's relationship with race. Noble, M.F.A. is an assistant professor of visual and performing arts at Spring Hill College.
"We spend a lot of time talking about history and, in particular, difficult history," Noble said. "We have to be able to talk about race because it is one of, if not the most significant part of our history. There is this push to never talk about race, but for these teachers in civics or history, it's a disservice for them to not teach it all."
The legacy of Africatown is one such example.
To help share the story of that unique community, as well as impart lessons learned with teachers from around the country, Spring Hill College has been named the recipient of the prestigious Landmarks In American History And Culture grant from the National Endowment for the Humanities (NEH).
The grant, which totals $188,629, will allow the College to offer two one-week programs for educators in 2023. It's the second time Noble and his colleague, Joe'l Lewis Billingsley, PhD, interim chief diversity, equity, and inclusion officer at the University of South Alabama, have had their Africatown workshop series named as an NEH grant recipient.
However, the social distancing requirements associated with the COVID-19 pandemic pushed the initial cohort into a virtual setting, which hindered the ability of participants to be fully immersed in the culture and history of Africatown. The 2023 edition will be in-person, allowing for more interaction, greater engagement, and daily visits to the community.
"They'll be able to get hands-on experience in Africatown, which will be very meaningful and impactful," Noble said. "The participants will be able to see the legacy of that history, both good and bad, and unfortunately there is a lot of bad because of the devastation of the policies the local and state government put in place throughout the years."
In all, 72 K-12 teachers will be selected for the program with participants slated to stay on campus and engage through workshops, guest speakers, and field trips. Noble and his team will lead two different installments of the program with workshops running on back-to-back weeks.
Educators who demonstrate enthusiasm and interest in the subject matter will be chosen for the program, which will be accepting applications in December. They also will be given a stipend of $1,300 to help offset the cost of travel and other associated expenses.
Africatown was a community founded by a portion of the 110 African survivors of the Clotilda, the last slave trade ship to arrive in North America. After the Civil War, the newly freed Africans built a vibrant, thriving settlement that served as a center of commerce and education for Blacks in Mobile.
However, as Noble noted, a series of policy initiatives, such as the transformation of Bay Bridge Road – Africatown's "main street" – had a negative impact on its residents and gutted the economic prosperity of the community.
Noble said grappling with the aftermath of those decisions is a crucial part of understanding the African-American experience in the region, and around the country, and it's essential for educators to have access to the necessary information and resources.
"It's a place where we're able to tell the story of slavery from Africa through the representation of this group of people many generations later," Noble said. "We can learn from them what it was like to be enslaved in the Civil War, but then being able to create this beautiful community that grew and thrived before being ravaged by racist policies. It's really the story of the experience of many African-American communities across the country."
ABOUT SPRING HILL COLLEGE:
Founded in 1830, Spring Hill College is the oldest Catholic college in the Southeast and the third oldest Jesuit college in the United States. Spring Hill combines the Jesuit tradition of excellence in education and a commitment to caring for the whole person – mind, body and spirit – with innovative educational experiences. Located in Mobile, Ala., Spring Hill's mission is to form leaders engaged in learning, faith, justice and service for life. As a result, Spring Hill students are engaged, inspired and transformed by their experiences.