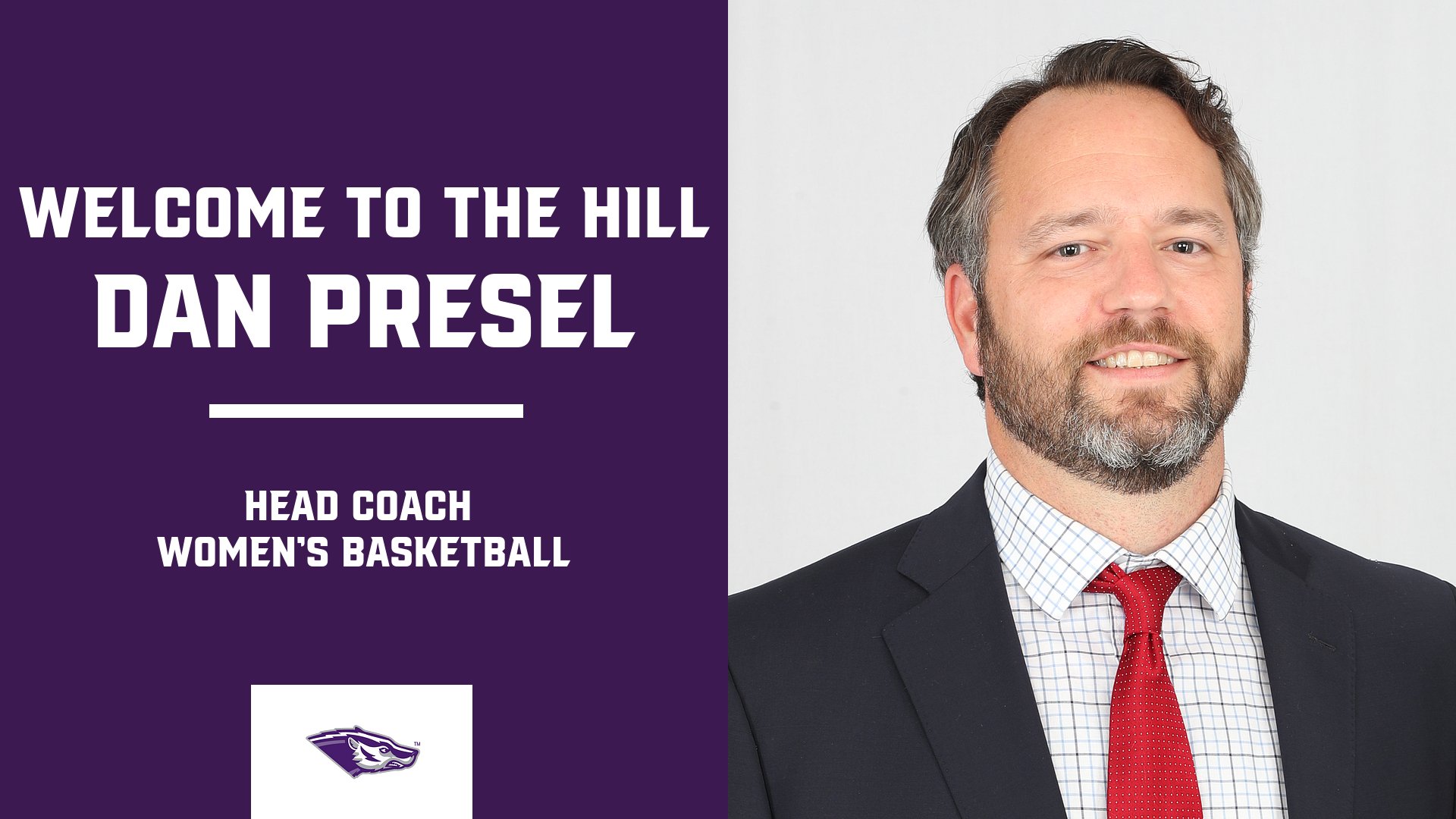 MOBILE, Ala. – Spring Hill College has named Dan Presel ('99) as the second women's basketball head coach in the Division II era, Athletic Director Joe Niland announced Wednesday.
Presel returns to Spring Hill after spending the last 10 seasons at the University of South Alabama as associate head coach under Terry Fowler. He helped the Jaguars to winning seasons over the last three years, a Sun Belt Conference Tournament championship game appearance and back-to-back national postseason appearances highlighted by a WNIT run that went to the second round.
Prior to USA, he spent seven seasons on Fowler's staff at the University of North Alabama. During his tenure at UNA, the Lions made two NCAA Division II National Tournament appearances and were undefeated in Gulf South Conference play during the 2010-11 season.
Before North Alabama, Presel was an assistant coach at the University of Tennesee-Chattanooga, where he helped the Lady Mocs string together a nation-leading 26-game winning streak.
"Dan's familiarity with Spring Hill College as both a former student-athlete and coach stood out through the process," Niland said. "He was part of the success here in the past and we feel confident that he can bring the competitiveness back to our women's basketball program."
Presel got his start in Mobile serving on both Fowler's and Missy Sharer's staff for a combined six seasons.
"I am super excited to be able to return to Spring Hill College. Thank you to Dr. [Mary] Van Brunt, Dr. [Rebecca] Cantor, and Joe Niland for the opportunity to come home," Presel said. "Being a part of the Spring Hill community provides a unique experience that gives every student an opportunity for personal growth and great friendships that will last a lifetime. The goal will always be to do everything in our power to make sure every student-athlete that comes through our program loves their experience at SHC!"
Presel earned his bachelor's degree in psychology from Spring Hill in 1999. He was a pitcher on the Badger Baseball team from 1996-99. His wife, the former Jill Mathias, also played for the Lady Badgers from 1996-2000. The couple has a daughter, Rian, and a son, Reid.
ABOUT SPRING HILL COLLEGE:
Founded in 1830, Spring Hill College is the oldest Catholic college in the Southeast and the third oldest Jesuit college in the United States. Spring Hill combines the Jesuit tradition of excellence in education and a commitment to caring for the whole person – mind, body, and spirit – with innovative educational experiences. Located in Mobile, Ala., Spring Hill's mission is to form leaders engaged in learning, faith, justice, and service for life. As a result, Spring Hill students are engaged, inspired, and transformed by their experiences.