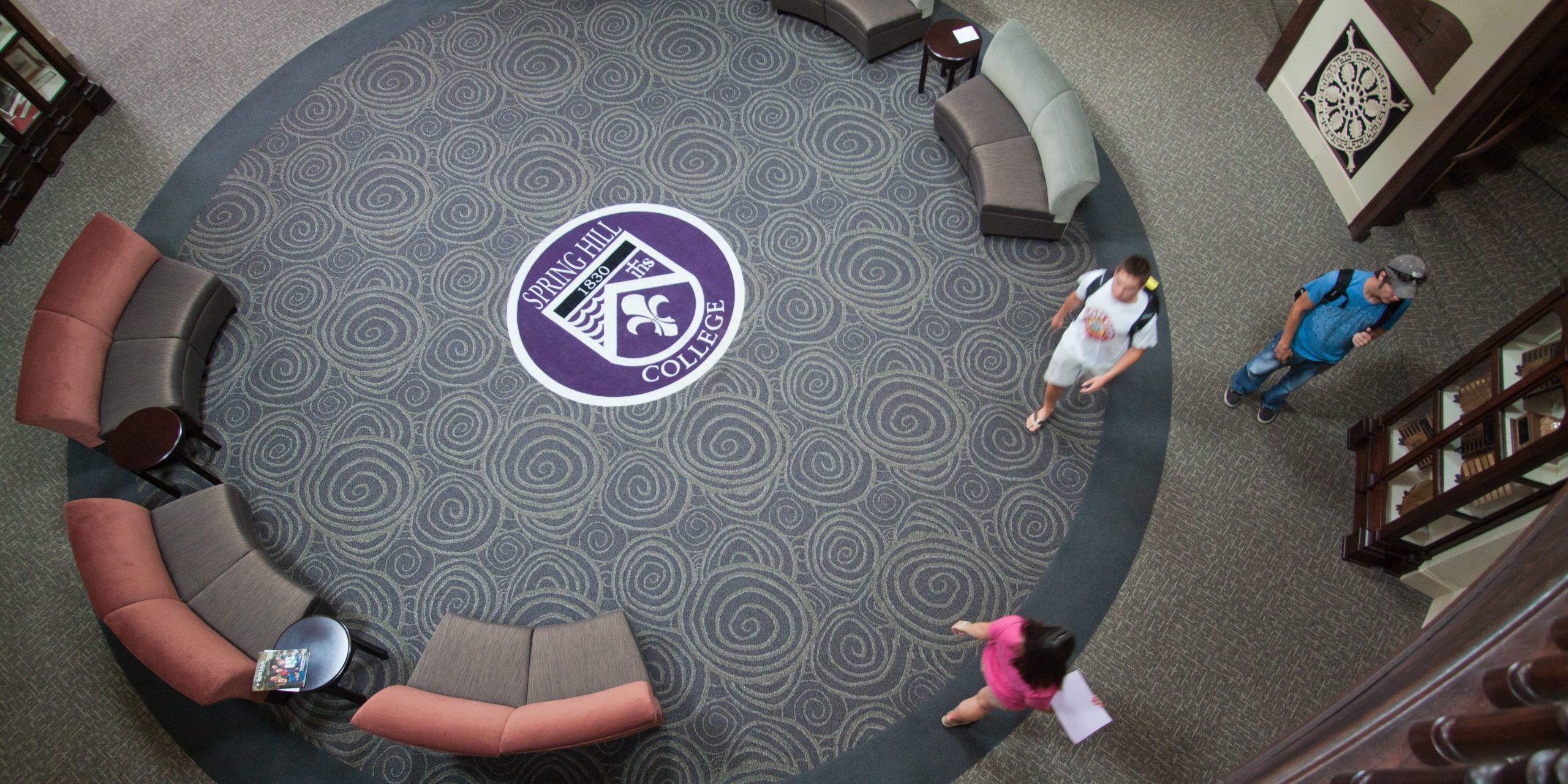 Spring Hill College announces its full slate of new undergraduate programs in the Business Division starting in 2022: Sport Management, Digital Marketing, Entrepreneurship, and Supply Chain Management.
E. Joseph Lee, II, PhD, President of Spring Hill College, said, "These new degree programs will help students gain a competitive edge in today's global marketplace while continuing to support our Jesuit education values."
The Bachelor of Science (B.S.) in Sport Management combines business management principles with focused coursework including sports law, sports marketing, and promotion and a sports-business internship. This program prepares students for careers in athletics, sports media, sports information, coaching, and consulting.
The B.S. in Digital Marketing educates students in the foundations of digital marketing and digital media strategy. Students gain real-world experience by working with clients to develop an integrated digital marketing plan and through the completion of industry-supported digital certifications.
The B.S. in Entrepreneurship offers students an essential understanding of entrepreneurship and small business management along with practical experience, including small business management consulting and entrepreneurial venture development — from business idea to business model.
The B.S. in Supply Chain Management (SCM) equips students with the management skills needed to manage the flow of goods and services within industries. This program prepares students for careers in logistics, transportation, purchasing, and other supply chain-related areas.
These new undergraduate degree programs start in Fall 2022 for traditional students. Online programs for non-traditional students start in Spring 2022. These new degrees are part of the College's Real World Ready approach to ensure students have an exceptional, affordable, and accessible Jesuit, Catholic education — one that prepares them for success after graduation from Spring Hill College.