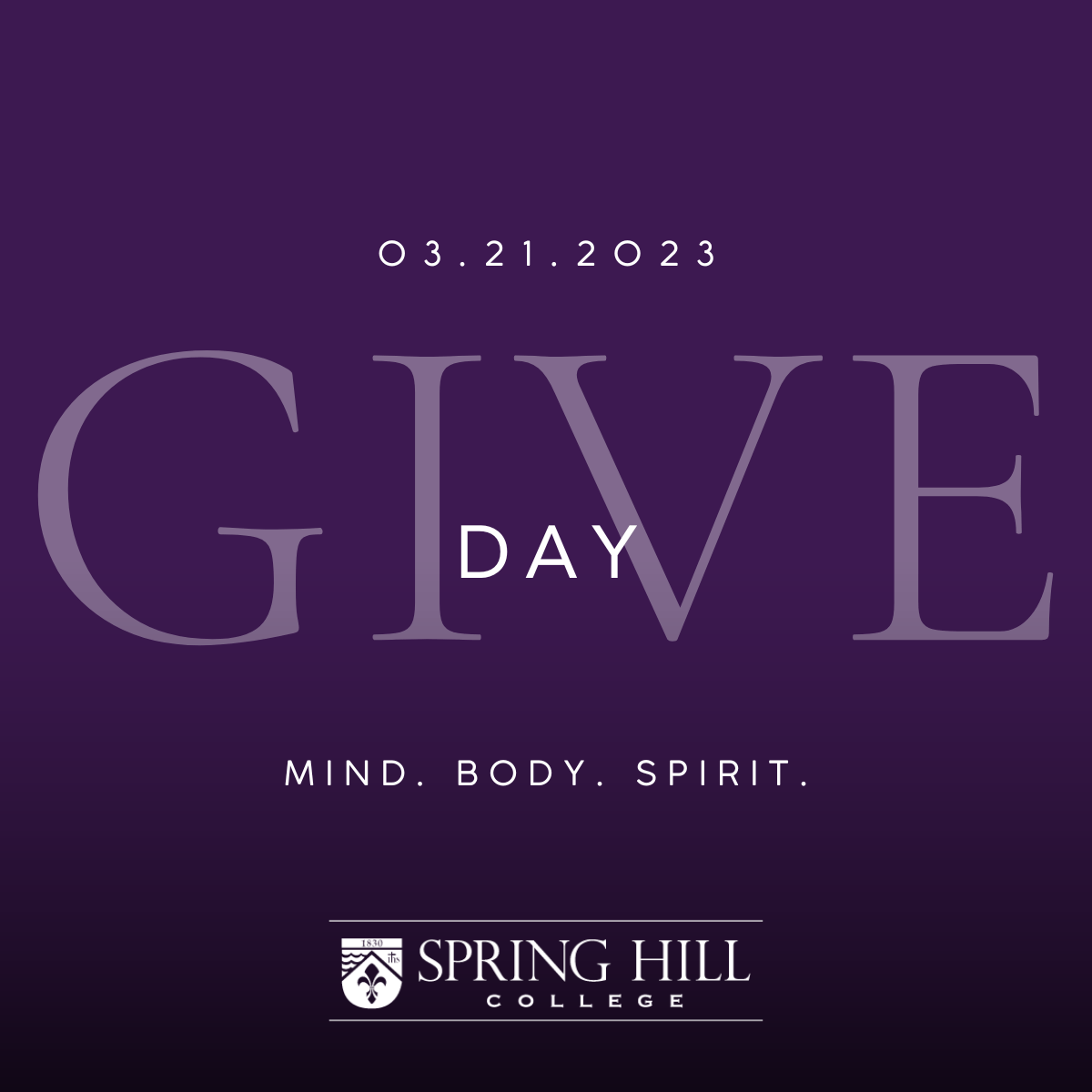 (Mobile, Ala.) Spring Hill College will launch its annual Give Day on Tuesday, March 21, 2023. Give Day is a 24-hour online giving challenge where students, faculty, staff, alumni, parents, and friends come together to make a difference in the lives of students through the financial support of innovative programs, resources, projects, and events.
As the College community welcomes its 39th President, Mary H. Van Brunt, PhD, it's also committed to renewing the core values and mission, of forming leaders engaged in learning, faith, justice, and service for life. Donors are invited to select a specific area that they want to support. Earlybird donors have already raised more than $20,000 and there is still plenty of time left to give.
This year marks the seventh year of the annual fundraiser, which began in 2015, as a project created by two communication arts students – Erin Brennan (2015) and Megan St. Germain (2015). Since that time, Give Day donors have made an impact of more than $1 million in support through this annual event. The collective impact of Give Day is the key to its success.
Make your donation here or visit: https://www.givecampus.com/schools/SpringHillCollege/give-day-2023. For questions please call 251-380-2280 or email giving@shc.edu.
ABOUT SPRING HILL COLLEGE:
Founded in 1830, Spring Hill College is the oldest Catholic college in the Southeast and the third oldest Jesuit college in the United States. Spring Hill combines the Jesuit tradition of excellence in education and a commitment to caring for the whole person – mind, body, and spirit – with innovative educational experiences. Located in Mobile, Ala., Spring Hill's mission is to form leaders engaged in learning, faith, justice and service for life. As a result, Spring Hill students are engaged, inspired and transformed by their experiences.