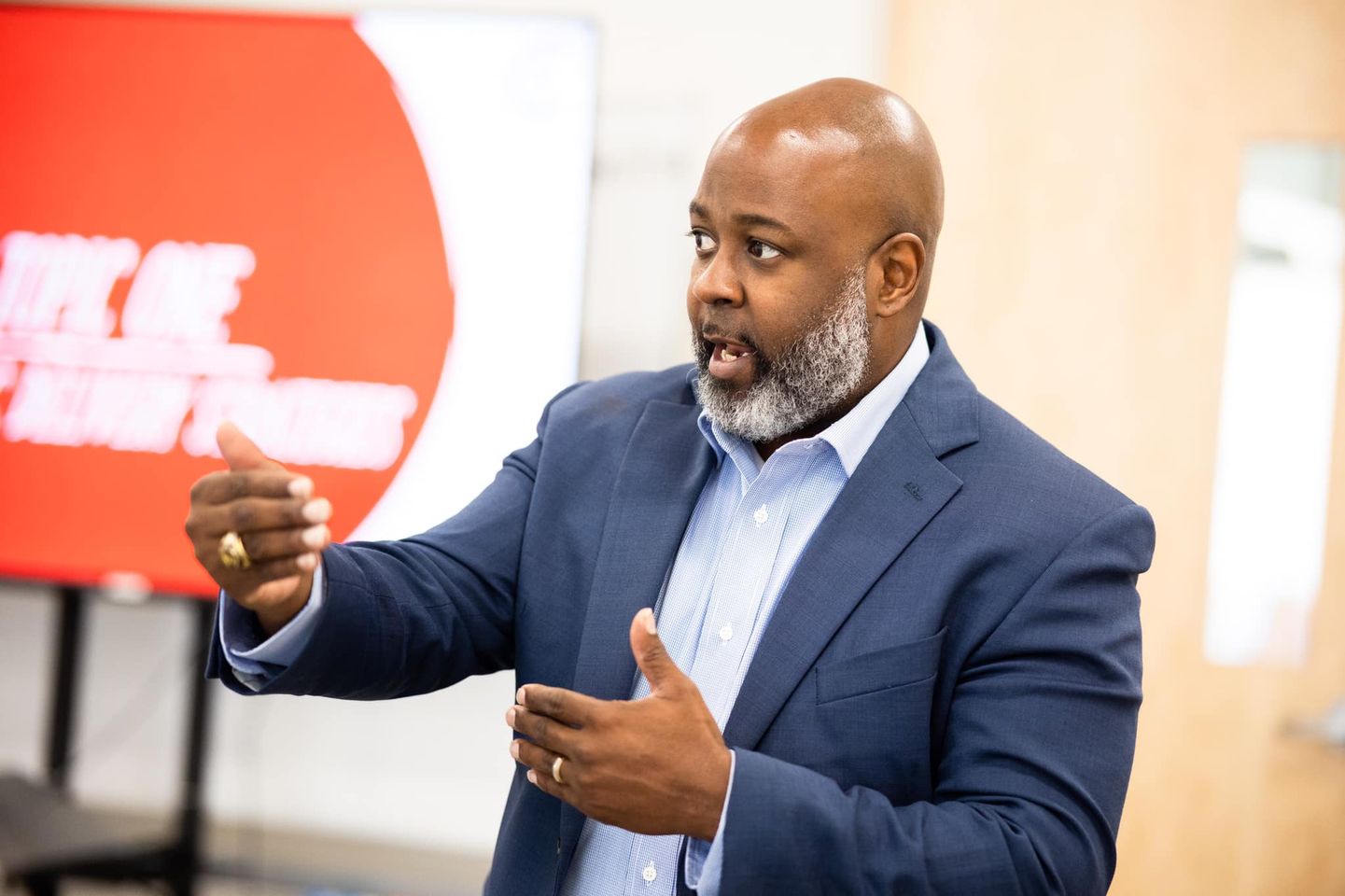 (Mobile, Ala.) Spring Hill College presents "Larger Than 28 Days," a Black History keynote by renowned speaker, trainer, and coach, Leavie D. King, III. The event will be held in the Gautrelet room on Wednesday, February 8 at 6 pm. It is free and open to the public.
King is a dynamic award-winning speaker, trainer, and coach, who possesses an inspiring gift for developing and delivering transformational messages that leave a life-changing impact on his audience. His electrifying delivery style and relevant content set him apart from others in the motivational speaking field. Whether standing on stage and captivating an audience with his heartfelt and compelling message or conducting workshops and training, King's impact resonates with audiences throughout the country.
King graduated magna cum laude from Faulkner University, with a bachelor's degree in business administration and a master's degree in management. He founded COACHEDUP in 2003, to fulfill his passion as an entrepreneur, speaker and coach. A sought-after speaker, King is renowned for delivering messages that allow audiences to recognize and reach their desired success and leave them with a "can do" attitude. Connect with him on Facebook @coachedup2success, Instagram @coachedup2success, or www.coachedup2success.com.
The lecture is a part of the College's Black History programming, "Celebrating Black Excellence on The Hill." Upcoming events include:  Black in Business- Career Advice for Young Professionals; This is Us – Panel Discussion and a presentation of "Anne and Emmett" Skit and Dialogue about an imaginary conversation between Anne Frank and Emmett Till. The events for the month will culminate with a multicultural church service and cookout on Sunday, February 26. Follow us on social media for the full schedule of events.
ABOUT SPRING HILL COLLEGE:
Founded in 1830, Spring Hill College is the oldest Catholic college in the Southeast and the third oldest Jesuit college in the United States. Spring Hill combines the Jesuit tradition of excellence in education and a commitment to caring for the whole person – mind, body, and spirit – with innovative educational experiences. Located in Mobile, Ala., Spring Hill's mission is to form leaders engaged in learning, faith, justice and service for life. As a result, Spring Hill students are engaged, inspired and transformed by their experiences.