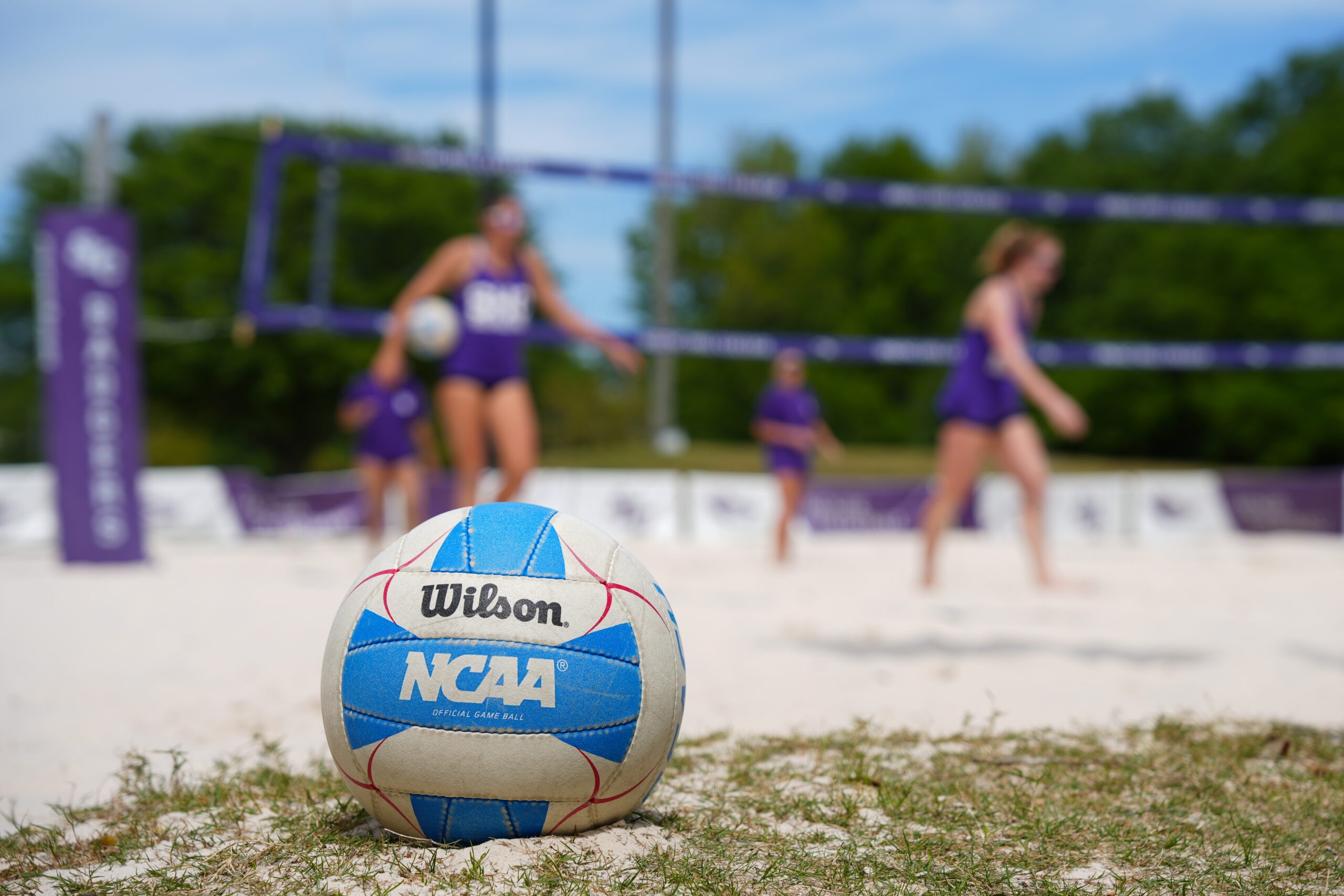 Employment in the entertainment and sports industry is predicted to grow by 13 percent from 2021 to 2031, according to statistics from the US Bureau of Labor. Spring Hill College's sport management program is preparing students for the 95,000 projected jobs in the sector.
Housed in the Division of Business, Spring Hill College offers a BS in Sports Management along with a sports management certificate program. The concentration couples the business degree core with six sports management courses, four standard courses, and two additional courses that students can choose from, while the certificate program consists of four standard courses. These programs are offered in person, along with an online degree program.
Stacy Wellborn, Instructor and Program Director of Entrepreneurship & Digital Marketing at Spring Hill teaches sport facility management in the program along with other classes in the Division of Business. She said students with different goals – like becoming an athletic director, coach, or even sports psychologist – are able to earn degrees because of the flexibility of the program.
Other courses in the program include sports marketing and promotion and sports law, but no matter the topic, the program is centered around real-world applications and experiences.
"My goal of teaching is to expose the students to as much real-world as possible," Wellborn said. "We talk about it in class, we read books and articles, but until they actually see it and talk to a person who is practicing it, it doesn't click."
In her sports facilities class, Wellborn takes students to tour both Ladd-Peebles Stadium, the 70-year-old host venue of the Senior Bowl and two collegiate bowl games, along with Hancock Whitney Stadium, the 3-year-old home of the University of South Alabama's football team, where students are able to inspect facilities, how they are managed and get to speak with industry professionals.
She is able to take students on facility experience because of small class sizes. Those classes of a dozen or fewer students allow Wellborn to tailor the curriculum to the interests of students. She noted if more students are interested in a certain sport or future profession, she is able to pull examples from those interests to better prepare and inform students.
One of the program's core classes is centered around an internship. Wellborn noted the variety of internships available for students – opportunities that come with an NCAA Division II membership and ties with area groups.
"There are several on-campus opportunities, certainly with our own athletic department," Wellborn said. "There are opportunities to be involved as a manager of a team, or we also have a Sports Information Director and he takes interns. We also have relationships with South Alabama. We also have relationships with bowl games and the Senior Bowl to connect them with those opportunities."
There are more than just connections between the school and community members: students and professors get to know each other well. Those connections are central to the program and are one of the ways Wellborn and her colleagues help prepare students for the future.
"Sports business is a wide, wide array of opportunities," Wellborn said. "Because we know our students, we can customize the programming, we can work with them to get internships and opportunities that really fit their interests. I think that is a real key benefit – that we as faculty really work with students to get to know them, what it is they want to do and help make that happen for them."
Learn more about the Division of Business, its BS in Sports Management, and the other programs here.
ABOUT SPRING HILL COLLEGE:
Founded in 1830, Spring Hill College is the oldest Catholic college in the Southeast and the third oldest Jesuit college in the United States. Spring Hill combines the Jesuit tradition of excellence in education and a commitment to caring for the whole person – mind, body, and spirit – with innovative educational experiences. Located in Mobile, Ala., Spring Hill's mission is to form leaders engaged in learning, faith, justice, and service for life. As a result, Spring Hill students are engaged, inspired, and transformed by their experiences.