Camryn Brouillette, '21, has gone above and beyond coursework while attending Spring Hill College in Mobile, Ala. The college senior and self-proclaimed extrovert has been a leader on campus and off, going on two international mission trips, tutoring underserved elementary school students, interning at a school for the blind and deaf, and volunteering for a home for developmentally disabled adults. She also fit in time for student leadership, campus ministry, and the Phi Mu sorority.
After graduating in May with a degree in Health Science, Brouillette will start her Master's program in Occupational Therapy at Louisiana State University's Health Sciences Center in Shreveport, La.
LSU is the first school Brouillette considered without formal ties to the Catholic Church. Still, she is excited "for the new experience to grow my faith in ways that I may not have been able to in all the other educational settings I've been in throughout my life."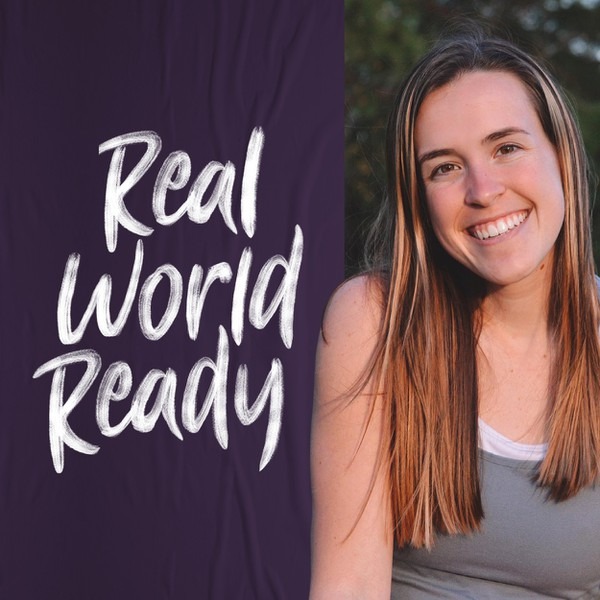 Her career choice reflects a strong commitment to serving others.
"I was drawn to Occupational Therapy because I'll be working with patients who have experienced some sort of setback or hardship that they need to work through, and I'll be able to help them get through it," she said.
Brouillette's choice also reflects the Jesuit tradition of cura personalis or "care for the whole person: body, mind and spirit" emphasized at Spring Hill.
"Service and OT have the commonality of seeing a need and striving to meet that need in any way possible," Brouillette said. "Both are all about cura personalis and solidarity, which means meeting those that are vulnerable where they are, standing with them, and striving to meet their needs and make their lives better."
The tradition encompasses a sense of inclusivity and acceptance, which she finds beautiful, she said.
Brouillette's two mission trips as part of Spring Hill's International Service Immersion Program (ISIP) took her to Punta Gorda, Belize, and Quito, Ecuador, to help impoverished communities. She became close to the volunteers and the people they served, even after returning home.
In 2020, Central America's active hurricane season destroyed parts of southern Belize, so Brouillette's ISIP group sent supplies and necessities to 12 affected families. The groups also donated money for care packages given to families in Belize and Ecuador who were struggling from the COVID-19 pandemic.
A high school mission trip led Brouillette to Spring Hill College, which provided housing, food and access to facilities for the students.
It left a lasting impression.
"I just absolutely fell in love with the place," she said. "Every time I went on campus after that, I felt like I was at home and in a safe and nurturing environment. I didn't feel that way about any other college I visited, so that was my sign that Spring Hill was my home."
For anyone looking for an undergraduate experience that encourages service and feels like home, Brouillette recommends Spring Hill College.
"Spring Hill is an experience that I never knew I needed until I had it right in front of me," Brouillette said. "The students are kind and welcoming, the professors are caring and helpful, the campus is beautiful, the opportunities are abundant, and it truly is a little slice of heaven on earth."
Media Contact:
Office of Marketing & Communications
news@shc.edu