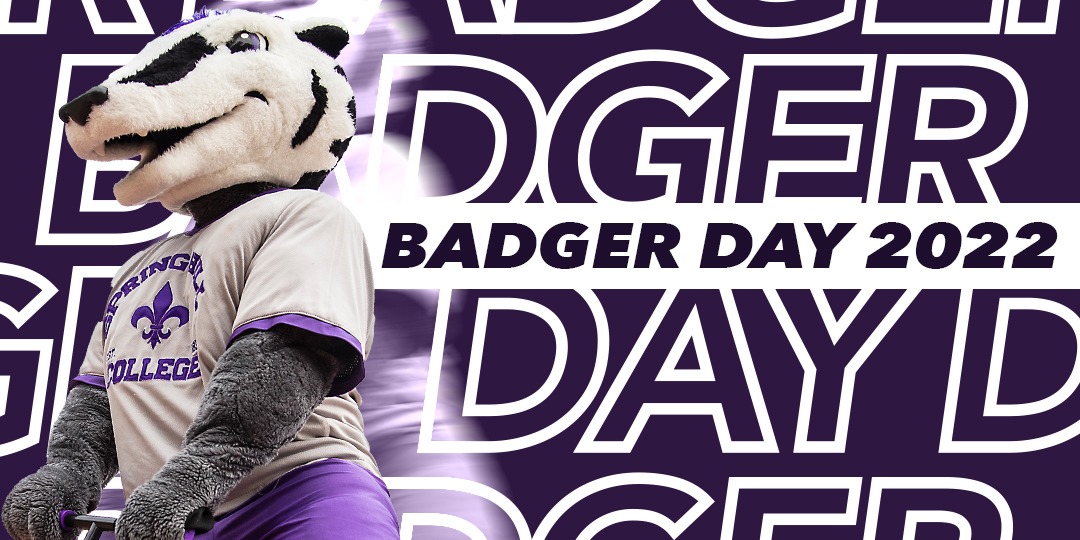 (Mobile, Ala.) Spring Hill College will host "Badger Experience 2022," on Friday, October 21, welcoming prospective students and their families to The Hill. 
This in-person, Badger Day event begins at 10 am. Attendees will have an opportunity to meet faculty, learn about majors and programs, hangout out with current students and enjoy a soccer game, and learn about student organizations, events, and service opportunities.
Rapunzial Boykin, Assistant Director of Admissions said, "Badger Day is an opportunity for students to connect with other prospective students and see how they fit on campus. This one is special because it will take place during Homecoming/Alumni weekend. We are excited to see all of the students on campus."
Prospective students and their families will learn about the value of a Spring Hill education, including new degree programs, top majors, and our impressive, national, regional, and state rankings. Those who attend the event will learn about the tuition reset as well as generous scholarships and grants, making Spring Hill one of the most affordable private colleges in the country.
Incoming Fall students who come to Badger Day can earn a $500 visit grant, renewable for up to $2,000 over four years. Space is limited so register here: www.shc.edu/BadgerDay
ABOUT SPRING HILL COLLEGE:
Founded in 1830, Spring Hill College is the oldest Catholic college in the Southeast and the third oldest Jesuit college in the United States. Spring Hill combines the Jesuit tradition of excellence in education and a commitment to caring for the whole person – mind, body, and spirit – with innovative educational experiences. Located in Mobile, Ala., Spring Hill's mission is to form leaders engaged in learning, faith, justice and service for life. As a result, Spring Hill students are engaged, inspired and transformed by their experiences.