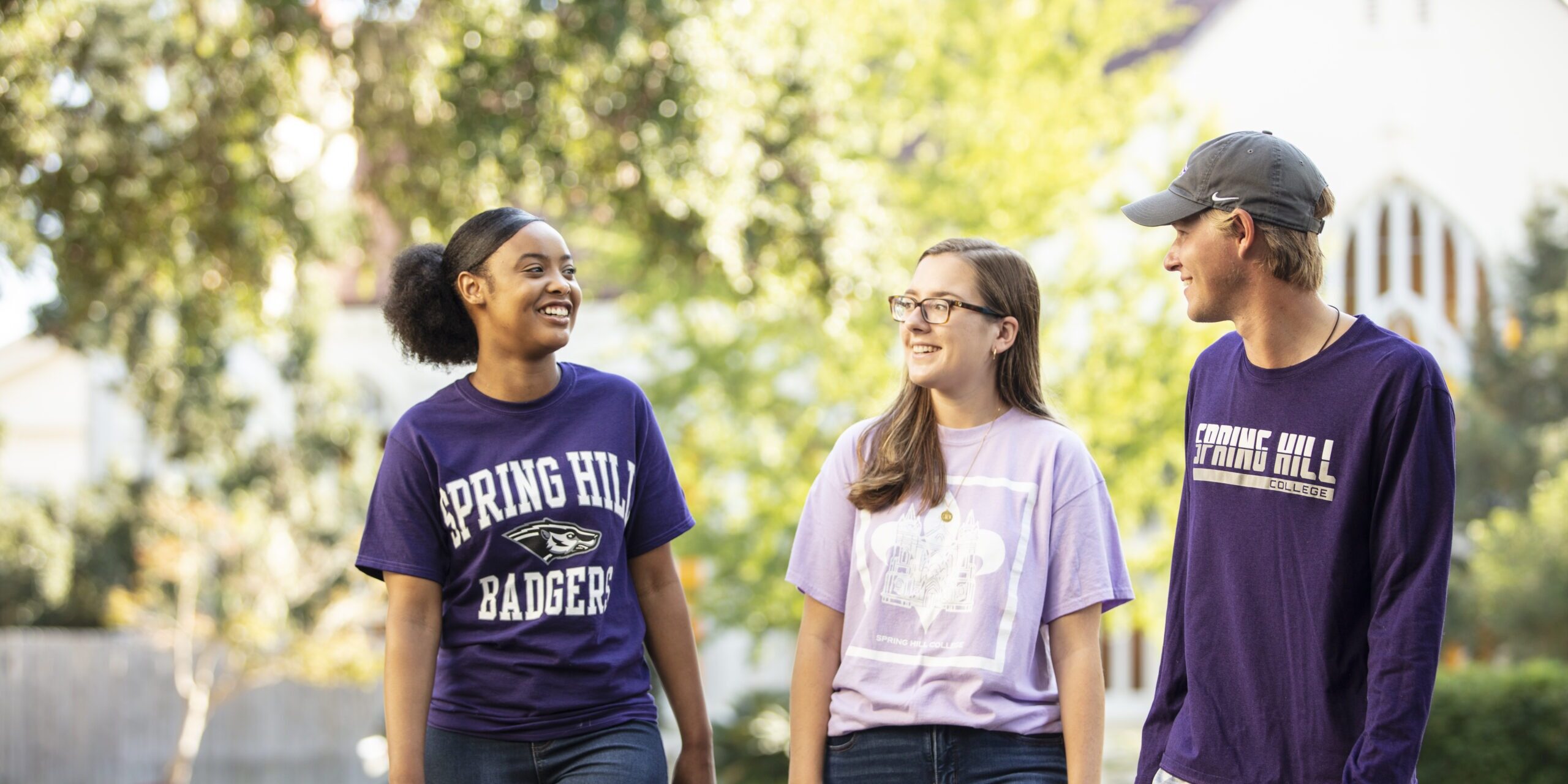 (Mobile, Ala.) Spring Hill College will host Welcome To The Hill, a special on-campus event for new and accepted students this Friday, April 8 beginning at 10 am. Students and their families will have a chance to meet with new classmates and professors while being able to connect with current students and experience a typical day on campus.
Spring Hill President, E. Joseph Lee, Ph.D., will welcome students and their families at 10 am, followed by break-out sessions with current students, career services, academic support and student life. 92 ZEW's Matt McCoy will broadcast live from Spring Hill's campus and the day will end with food trucks and live music at our WTTH (Welcome To The Hill) Fest!!
Rapunzial Boykin, Spring Hill's Assistant Director of Admissions said, "Welcome To The Hill is one of my favorite events because we spend the day celebrating the incoming class and their achievements. This year, prospective students and their families will get a glimpse of what life is like on The Hill. The Admissions team is excited to welcome new students and their families to campus this Friday!"
There is still time to register for the event. For more info about the event and to register go here.
ABOUT SPRING HILL COLLEGE:
Founded in 1830, Spring Hill College is the oldest Catholic college in the Southeast and the third oldest Jesuit college in the United States. Spring Hill combines the Jesuit tradition of excellence in education and a commitment to caring for the whole person – mind, body, and spirit – with innovative educational experiences. Located in Mobile, Ala., Spring Hill's mission is to form leaders engaged in learning, faith, justice and service for life. As a result, Spring Hill students are engaged, inspired and transformed by their experiences.