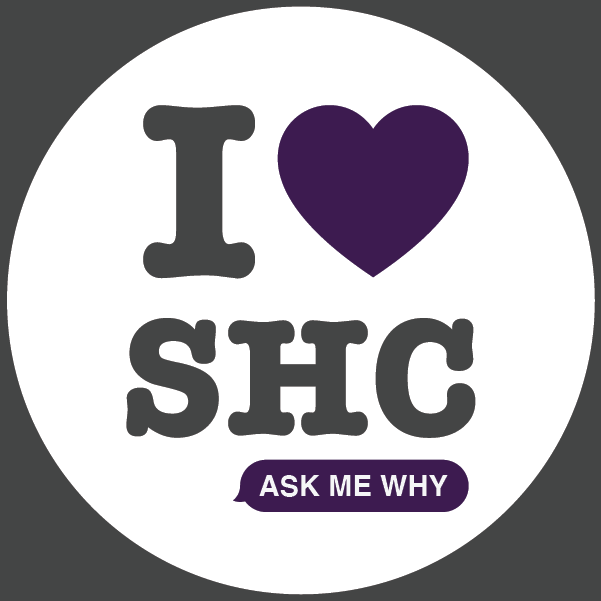 Spring Hill College kicked off it's new "I♥SHC" Brand Ambassador Campaign inviting faculty, staff, alumni, and students to help share what they love about the College. They understand how special the College is to them and why it holds a place that is near and dear to their hearts! The goal of the campaign is to focus on sharing the Spring Hill College story with more people on a personal level.
BE A BRAND AMBASSADOR! ASK ME WHY I♥SHC
A brand ambassador is someone who represents a particular organization, raising awareness and sharing the good news. They're someone who embodies that brand's mission, values and ethics. That's each and everyone who has invested in the College.
As a brand ambassador for Spring Hill College, the College is inviting individuals to start important conversations about life on The Hill. That means sharing what they love about Spring Hill and talking about the exciting things going on at campus. It can be as simple as sharing a post or two on social media or wearing their I♥SHC button when they're out and about in the community.
Here's how you can help out:
• Wear your I♥SHC button out in the community, using it to help start a conversation.
• Share our I♥SHC stories on your social media pages and include #IHeartSHC.
• Submit a testimonial we can use in our I♥SHC campaign efforts. You can email it to us at news@shc.edu.
Stop by the Office of Marketing and Communications to pick your buttons today!
ABOUT SPRING HILL COLLEGE:
Founded in 1830, Spring Hill College is the oldest Catholic college in the Southeast and the third oldest Jesuit college in the United States. Spring Hill combines the Jesuit tradition of excellence in education and a commitment to caring for the whole person – mind, body and spirit – with innovative educational experiences. Located in Mobile, Ala., Spring Hill's mission is to form leaders engaged in learning, faith, justice and service for life. As a result, Spring Hill students are engaged, inspired and transformed by their experiences.
– SHC –