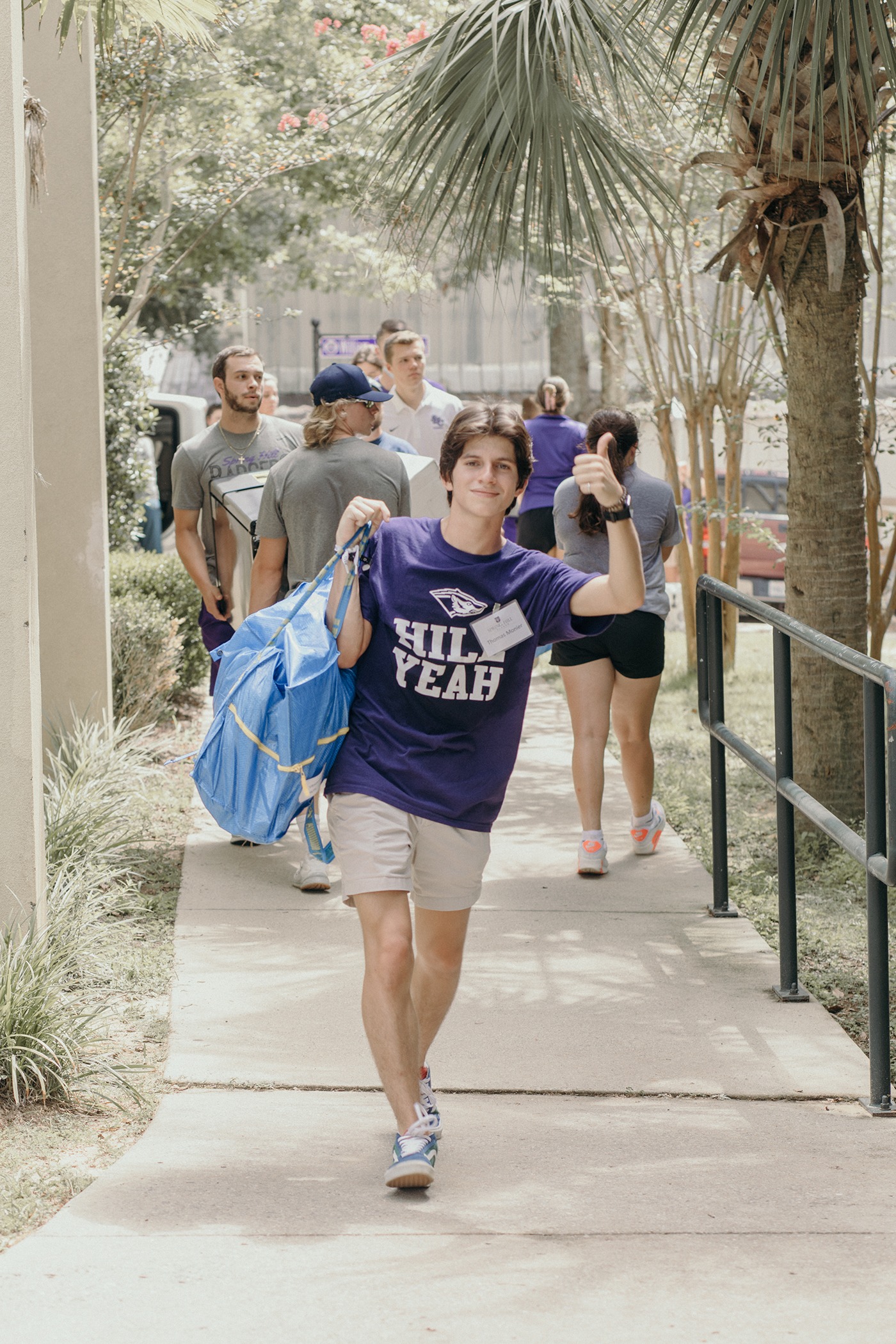 Spring Hill College will welcome new students on Thursday, August 18, 2022. Move-in Day officially begins with a check-in at the Arthur R. Outlaw Recreation Center at 9:00 a.m. Students will be greeted by Spring Hill faculty, staff, and students — and this includes the tradition of hands-on help with bags, boxes, and suitcases as they move into their new home on The Hill.
Move-in Day kicks off the Badger Beginnings weekend for new and transfer students. The full list of activities for students and parents is available here. Returning students begin moving in on Saturday, August 20, 2022, followed by the Spring Hill College Week of Welcome. The full list of activities for the week can be found here.
Spring Hill College is revising its COVID-19 guidance and practices to reflect updated CDC guidelines and stable infection rates within Mobile County and the campus community. Although COVID-19 is still present in the community, the risk for severe illness, hospitalization, and death has lessened. Updated information about infection protocols and testing is available at shc.edu.
ABOUT SPRING HILL COLLEGE:
Founded in 1830, Spring Hill College is the oldest Catholic college in the Southeast and the third-oldest Jesuit college in the United States. Spring Hill combines the Jesuit tradition of excellence in education and a commitment to caring for the whole person – mind, body, and spirit – with innovative educational experiences. Located in Mobile, Ala., Spring Hill's mission is to form leaders engaged in learning, faith, justice, and service for life. As a result, Spring Hill students are engaged, inspired, and transformed by their experiences.