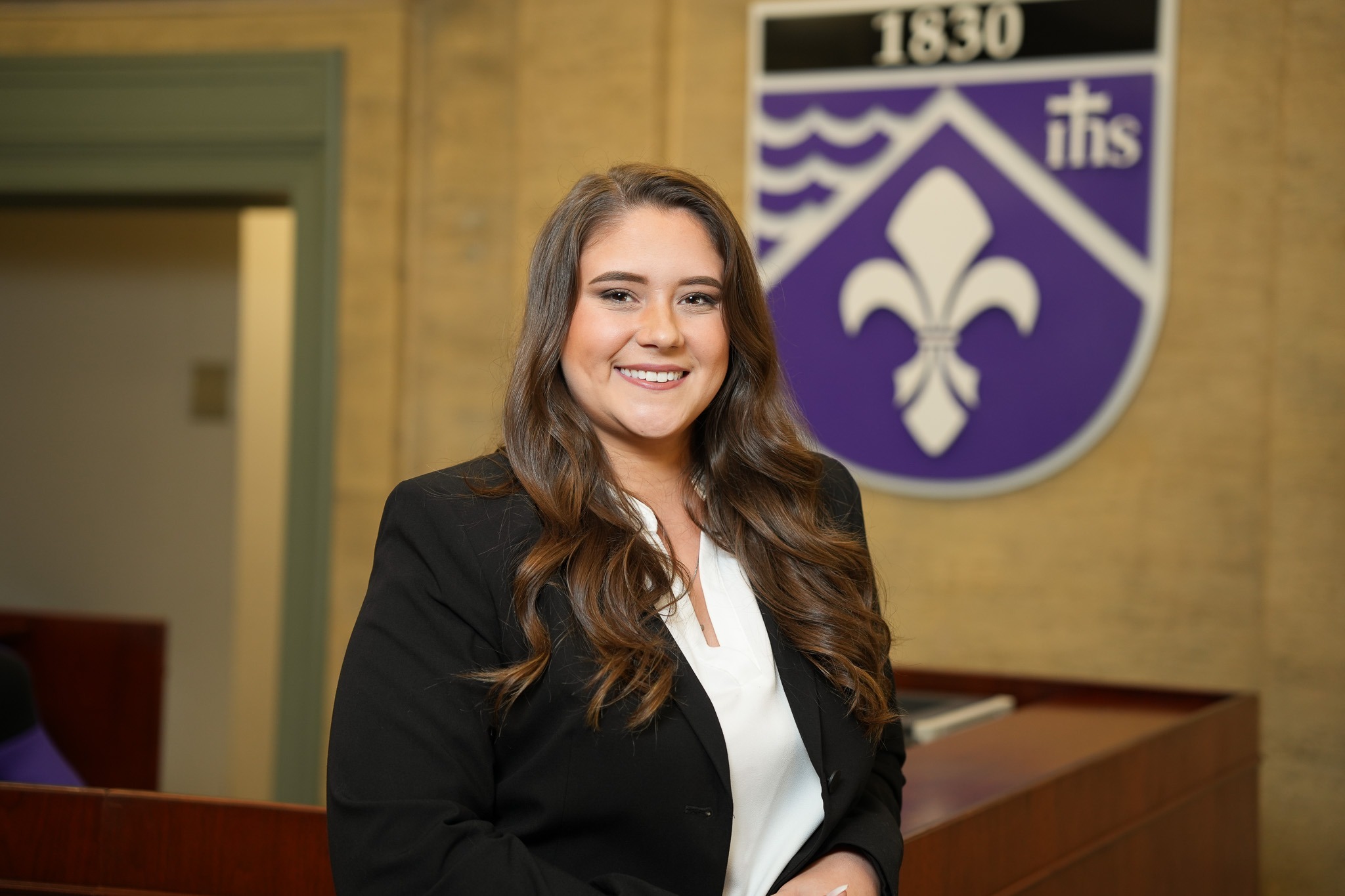 (Mobile, Ala.) Spring Hill College has named Madison Dempsey as the new Director of Admissions. The Mobile native has been a member of the admissions team since 2021; first as an admissions counselor and later as Assistant Director of Admissions Operations.
Dempsey will lead a team of eight admissions counselors who focus on recruiting the best and the brightest to Spring Hill. While the team covers the entire United States, targeted recruitment efforts focus on GA, FL, AL, MS, IL, MO, OH, TN, AR, TX, and LA.
"As I embark on this new journey, I am eager to expand our presence in Mobile, the surrounding areas, and throughout the United States," Dempsey said. "We have a great team of hard-working individuals, and I am confident we can have a positive impact both within the college and the community."
Nathan Copeland EdD, Vice President for Enrollment said, "After posting the position we had candidates from all over the country. The committee came to the conclusion that our next leader was already on The Hill. I'm excited and encouraged by Madison's plans and look forward to working with her as she leads the effort to usher in the future of Spring Hill College."
Dempsey earned a Bachelor of Secondary Education and English from the University of South Alabama in 2017. She taught in the Mobile County Public School System for two years and at her alma mater, Faith Academy. She is currently pursuing a Master of General Studies with a Concentration in School Counseling from the University of West Alabama.
"During my time in secondary education, I discovered a passion for helping students excel and identify their best path in life. At Spring Hill College, I am thrilled to continue supporting students in reaching their fullest potential and finding a college that best suits them," Dempsey added.
In her spare time, she enjoys reading, the beach, and spending time with her husband and three dogs.
ABOUT SPRING HILL COLLEGE:
Founded in 1830, Spring Hill College is the oldest Catholic college in the Southeast and the third oldest Jesuit college in the United States. Spring Hill combines the Jesuit tradition of excellence in education and a commitment to caring for the whole person – mind, body, and spirit – with innovative educational experiences. Located in Mobile, Ala., Spring Hill's mission is to form leaders engaged in learning, faith, justice, and service for life. As a result, Spring Hill students are engaged, inspired, and transformed by their experiences.