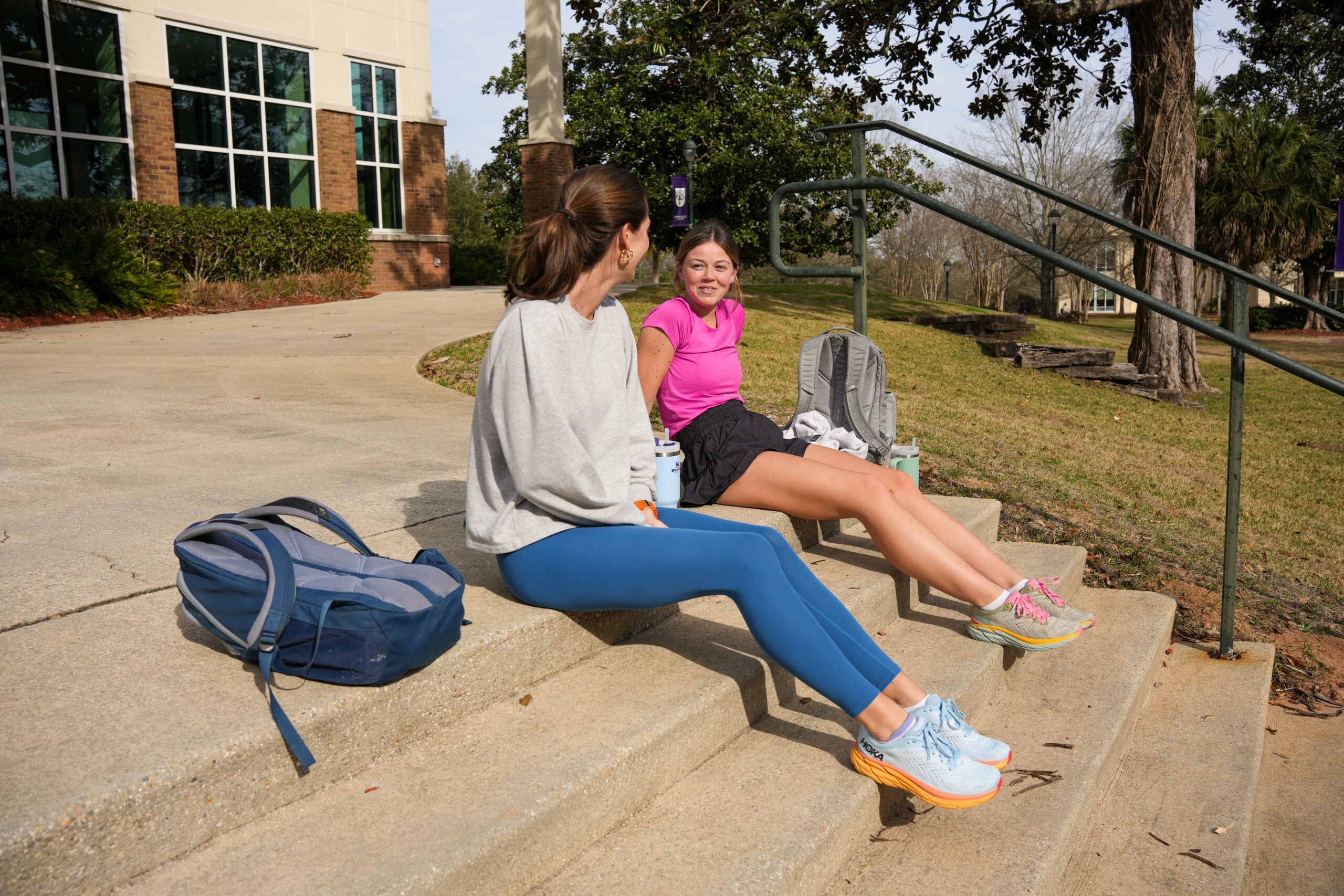 (Lexington, Ky) Spring Hill College has partnered with eCampus.com as the institution's official online bookstore beginning Summer of 2023. Located in Mobile, Ala. Spring Hill is the state's oldest institution of higher learning. With a focus on a holistic and well-rounded education, it is the third-oldest Jesuit Catholic College in the United States. Textbook affordability and increased access to course materials are driving factors behind the decision of eCampus.com as the college's official online bookstore program.
To bring students an accessible online shopping experience, eCampus.com will provide a customized online portal where students can shop for their required course materials. A broad range of textbook formats will be available to purchase new or used, as well as textbook rentals and digital content, all at the best available prices. SHC students will also have access to eCampus.com's proprietary Marketplace where they can purchase textbooks from individual sellers at deep discounts along with 24/7 access to eCampus.com customer service.
"Spring Hill College is very excited about this partnership with eCampus.com," said Mary H. Van Brunt, PhD, President of Spring Hill College. "It allows us to provide services to our students and faculty that are both affordable and efficient. eCampus.com is the premier online retailer of textbooks and digital course materials so we can offer state-of-the-art products at a fraction of the cost. This is a great way for us to better support and serve our campus community."
Because accessibility and convenience are essential to eCampus.com and Spring Hill, students will also be offered a variety of shipping options that suit their needs. As an additional convenience, students can also save time and money by having their orders delivered directly to campus for pickup.
"eCampus.com recognizes the increasing challenges of textbook affordability for students," says Matt Montgomery, President and CEO of eCampus.com. "We applaud Spring Hill College's commitment to driving down the cost of higher education while offering students maximum flexibility when it comes to course material formats and availability. Together with Spring Hill, eCampus.com will ensure student success through access to the textbooks and digital content they need at an affordable price."
In addition to student benefits, the Spring Hill College online bookstore offers faculty a robust technology platform to streamline the entire course materials research and adoption process. Real-time pricing and format options allow faculty complete academic freedom using an intuitive technology platform to inform course content decisions. Administrators can analyze student purchasing behaviors and improve retention using valuable metrics within the exclusive student readiness dashboard.
Spring Hill's official online bookstore will launch in the Summer of 2023, providing a solution for textbooks and course materials. Merchandising options will be announced at a later date.
ABOUT eCampus.Com
eCampus.com is a premier online retailer of textbooks and digital course materials. Consistently exceeding industry standards, eCampus.com's mission is to provide the easiest, fastest, and most affordable way for K-12 and higher education students to buy, rent, or sell textbooks and digital content. The company launched on July 2, 1999, the birthday of original investor Dave Thomas of Wendy's. From the beginning, their driving force has been meeting the needs of the customers they serve. Remaining an innovative leader in the course materials industry, eCampus.com serves over 300 schools, colleges, and universities through an innovative course material solutions suite, including full-service Online Bookstores and the eCampus.com ALL Access program. eCampus.com's mission enables institutions to increase course material affordability, serving millions of students to date. Through products that simplify the adoption, management and procurement of course materials, eCampus.com propels student success by delivering the right course materials, at the right time, at the right price. Learn more at http://www.ecampus.com and http://ecampushighered.com.
ABOUT SPRING HILL COLLEGE:
Founded in 1830, Spring Hill College is the oldest Catholic college in the Southeast and the third oldest Jesuit college in the United States. Spring Hill combines the Jesuit tradition of excellence in education and a commitment to caring for the whole person – mind, body, and spirit – with innovative educational experiences. Located in Mobile, Ala., Spring Hill's mission is to form leaders engaged in learning, faith, justice and service for life. As a result, Spring Hill students are engaged, inspired and transformed by their experiences. Learn more at shc.edu.