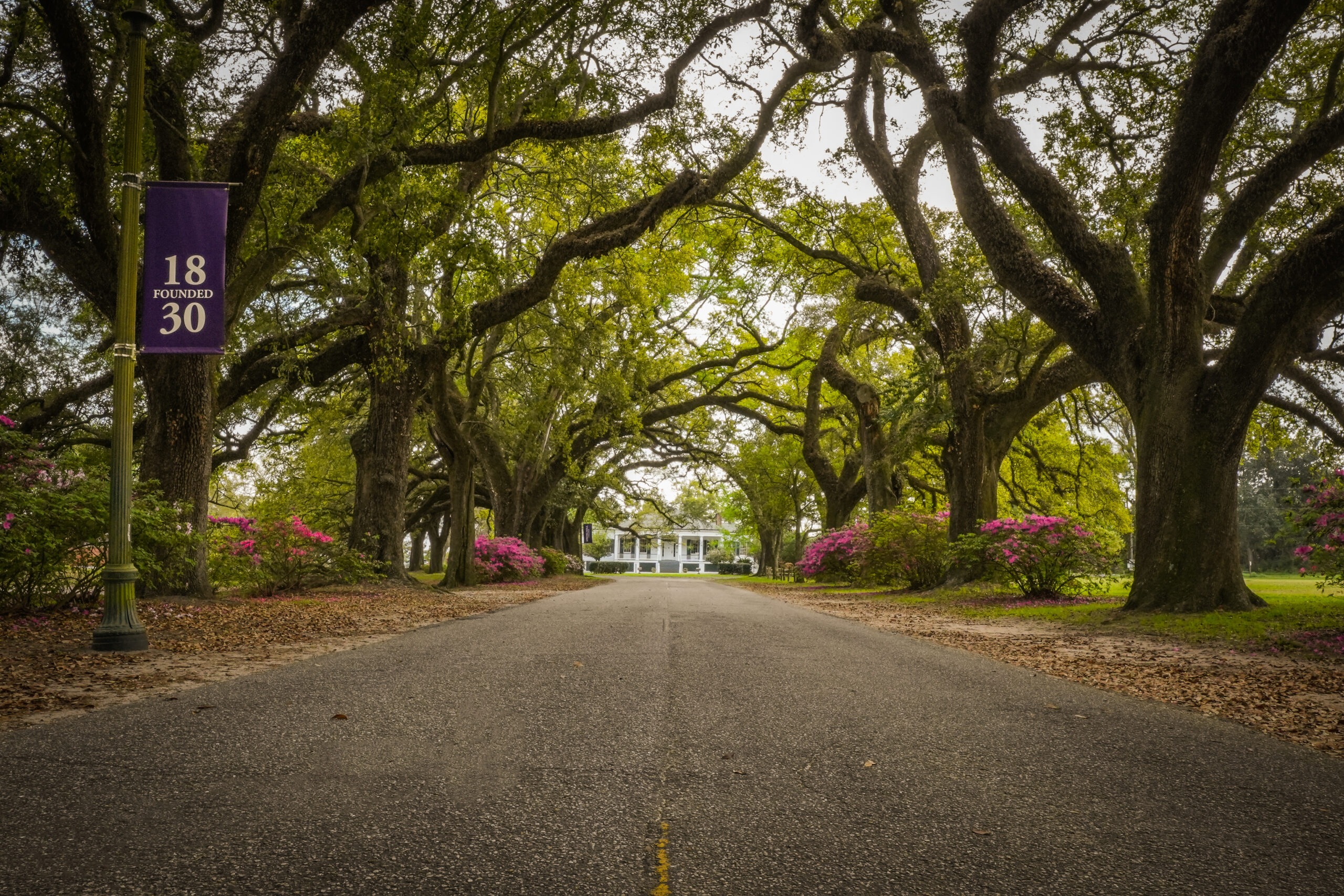 (Mobile, Ala.) U.S. News & World Report's Best College Rankings has ranked Spring Hill College No. 7 among Regional Colleges in the South. The College was also ranked No. 12 in Best Value and among the 100 Top Performers in Social Mobility.
Now in their 38th year, U.S. News & World Report assessed an all-time high of 1,500 U.S. bachelor's degree-granting institutions. Schools are ranked according to their performance across a set of widely accepted indicators of excellence.
"We feel like our job is to offer data that can make some really complicated decisions around college and where to apply and where to go a little bit easier for students and families," Liana Loewus, managing editor for Education at U.S News & World Report. "We also see part of our goal is holding universities accountable for having quality academics and gathering this kind of data is one way to do that."
Spring Hill was ranked seventh out of 132 regional colleges in the South based on graduation, retention, Pell Grant acceptance, social mobility and student debt. These colleges focus on undergraduate education in liberal arts disciplines. SHC also ranked high among faculty resources, class size and student excellence.
The College ranked 12th among Best Value Schools, which takes into account a school's academic quality, as well as the net cost of attendance for an out-of-state student who received the average level of need-based financial aid. The higher the quality of the program and the lower the cost, the better the value. U.S. News & World Report considers the most significant values to be among colleges that are above average academically.
Among the 1,500 schools evaluated for social mobility, Spring Hill was ranked among the top 100 at No. 67. Social mobility focuses on economically disadvantaged students who are less likely than others to finish college. Some colleges are more successful than others at advancing social mobility by enrolling and graduating students awarded with Pell Grants.
"We are very proud of this recognition," said Rebecca Cantor, PhD, Provost of Spring Hill College. "It represents our dedication to providing an excellent education that is accessible and affordable for all students. But we offer so much more—here at Spring Hill, we offer an enriching experience that changes lives and prepares those who seek more for their futures."
For the rankings, 17 metrics of academic quality were used to evaluate 1,500 colleges and universities, giving the most weight to outcome measures, such as social mobility, graduation and retention rates, and the average indebtedness for graduates. Outcomes accounted for 40 percent; faculty resources (including class sizes and undergraduate student-to-faculty ratio) made up 20 percent; expert opinion was considered for 20 percent; financial resources were weighted at 10 percent; student excellence (such as ACT/SAT scores when applicable) comprised 7 percent, and alumni giving accounted for 3 percent.
See the full report here:
ABOUT SPRING HILL COLLEGE:
Founded in 1830, Spring Hill College is the oldest Catholic college in the Southeast and the third oldest Jesuit college in the United States. Spring Hill combines the Jesuit tradition of excellence in education and a commitment to caring for the whole person – mind, body, and spirit – with innovative educational experiences. Located in Mobile, Ala., Spring Hill's mission is to form leaders engaged in learning, faith, justice, and service for life. As a result, Spring Hill students are engaged, inspired, and transformed by their experiences.