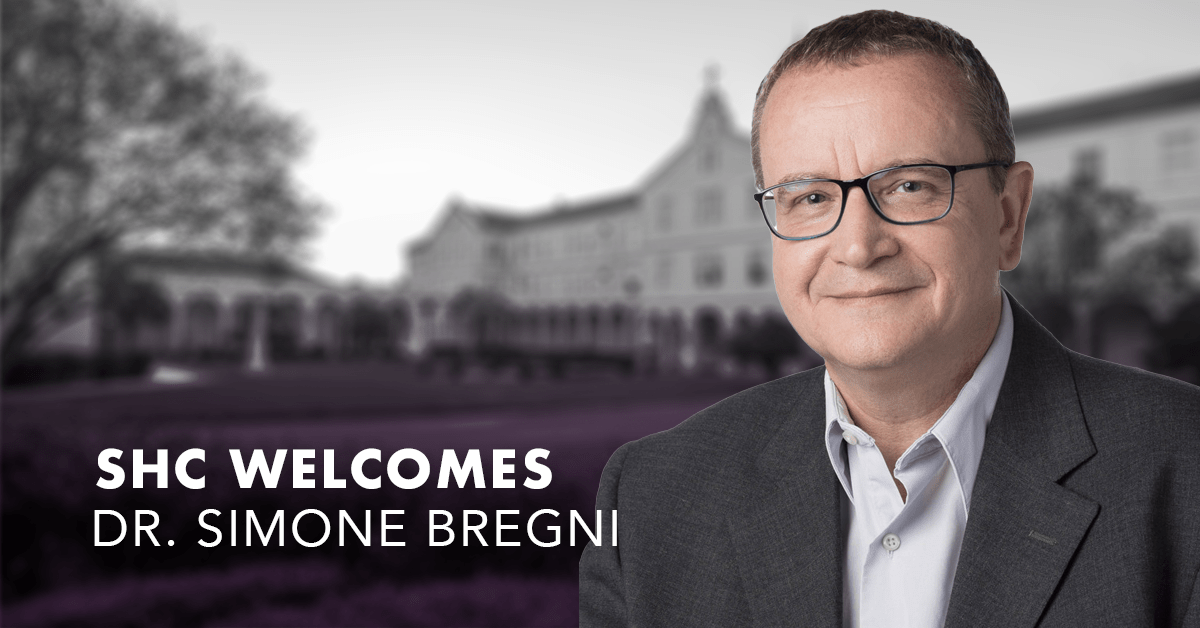 (Bologna, Italy) – Spring Hill College has named Simone Bregni, PhD, the new director of the Italy Center. He will assume his new post on July 1 and oversee operations and partnerships for the program. He will continue to expand the program to full capacity in accordance with the Jesuit heritage, missions and values.
"The SHC Italy Center is everything an Italian study abroad program should be," Bregni said. "The Bologna program is one of the up-and-coming jewels in the Jesuit network. Now, in my capacity as director, my goal is to have this true gem of a program grow to its full potential."
Bregni comes from a sister Jesuit institution, St. Louis University (SLU) in St. Louis, MO., and his experience includes serving as the coordinator of the Italian Studies Program and department chair of Languages, Literatures, and Cultures. He is a professor of Italian with 28 years of experience in the American college classroom. He earned his Laurea (master's degree) from Universita Degli Studi di Torino, Italy, in 1991, and his doctorate from the University of Connecticut in 2001. An award-winning author and scholar, he has published numerous articles, book reviews, and selected writings.
SLU sent its first students to Spring Hill's Italy Center in the fall of 2012. Since then, a constant flow of SLU students attended the SHC Italy Center, and alumni served as program coordinators and recruiters. There are currently 22 students enrolled in the program for the upcoming fall semester. Students can plan to study for a fall, spring, or summer semester in Bologna. Bregni states, "Everything they say about 'the first thing you learn when studying abroad is yourself' is absolutely true, by the way. Be adventurous and come explore Italy and Europe! Benvenuto!"
Click here for more info about the Italy Center, email Italy@shc.edu or call (251) 380-4355.
ABOUT SPRING HILL COLLEGE:
Founded in 1830, Spring Hill College is the oldest Catholic college in the Southeast and the third oldest Jesuit college in the United States. Spring Hill combines the Jesuit tradition of excellence in education and a commitment to caring for the whole person – mind, body, and spirit – with innovative educational experiences. Located in Mobile, Ala., Spring Hill's mission is to form leaders engaged in learning, faith, justice and service for life. As a result, Spring Hill students are engaged, inspired and transformed by their experiences.
SHC –