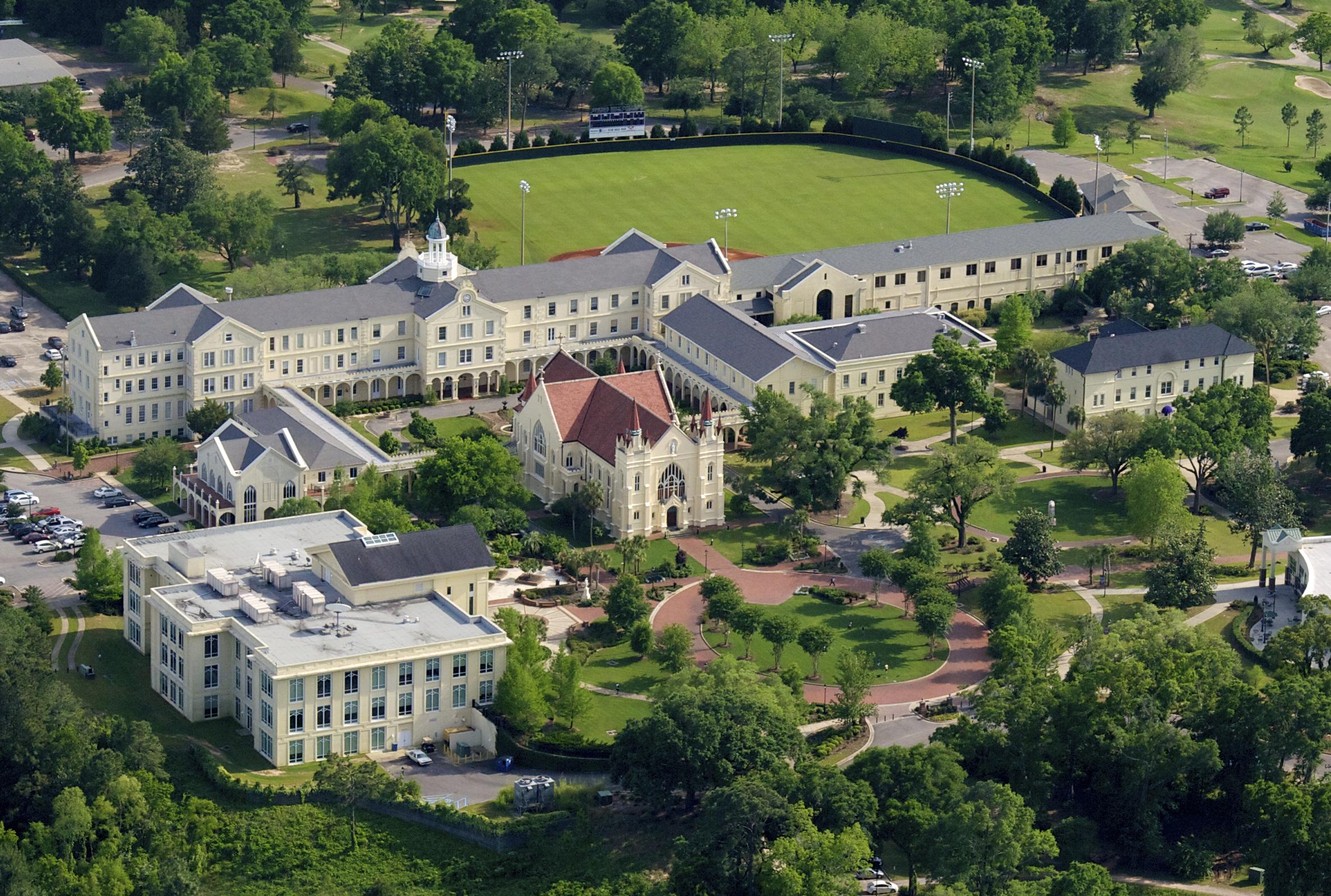 (Mobile, AL) Spring Hill College, an institution known for its commitment to academic excellence, has unveiled a groundbreaking initiative aimed at transforming the higher education landscape. Effective immediately, Spring Hill College will offer all incoming freshmen a tuition-free graduate degree as part of its mission to provide affordable and accessible education.
"We are excited to clear a path for a new model of higher education that continues to put the student first," says Vice President of Advancement and Admissions Dr. Nathan B. Copeland. "As an institution actively supporting the goals and ambitions of those who seek more from life, we are excited to help students transition from the classroom to the real world with a tuition-free graduate degree in their field."
The new program marks a significant shift in the way students pursue higher education. By offering tuition-free graduate degrees, Spring Hill College is breaking down financial barriers and empowering students to advance their education without the burden of student loans. "We believe every student should have the opportunity to pursue their dreams and unlock their full potential," said Dr. Mary Van Brunt, President. "With this initiative, we are doubling down on the value structure of higher education."
Incoming freshmen at Spring Hill College will have the unique opportunity to earn a graduate degree in their chosen field without incurring tuition costs. This exceptional benefit ensures students can complete their undergraduate and graduate studies without the financial strain that often accompanies higher education.
The initiative includes a wide array of graduate programs to cater to the diverse interests and career aspirations of today's students. From business and healthcare to the arts and sciences, Spring Hill College is committed to offering a comprehensive selection of new and well-established graduate degrees.
With a long-standing tradition of academic excellence, this initiative maintains Spring Hill College's commitment to providing a high-quality education. "Our undergraduate students already benefit from a strong liberal arts education that heightens their ability to think critically, communicate and lead. I'm excited about this program because it enables students to move seamlessly into a career-launching graduate degree," says Dr. Rebecca Cantor, Provost. "Students will benefit from top-tier faculty, innovative research opportunities, and a supportive learning environment."
Spring Hill College is actively exploring partnerships with local and national organizations to provide internships, collaborations and real-world experiences to students, further enhancing their career prospects.
The College's commitment to creating an inclusive, supportive, and forward-thinking educational environment has been a hallmark of the institution for almost two centuries. This new initiative is a testament to Spring Hill's dedication to promoting higher education for all.
For more information on Spring Hill College, the Tuition-Free Graduate Program and the admissions process, please visit shc.edu or contact the Admissions Office at admissions@shc.edu.
About Spring Hill College:
Founded in 1830, Spring Hill College is the oldest Catholic college in the Southeast and the third oldest Jesuit college in the United States. Spring Hill combines the Jesuit tradition of excellence in education and a commitment to caring for the whole person – mind, body, and spirit – with innovative educational experiences. Located in Mobile, Ala., Spring Hill's mission is to form leaders engaged in learning, faith, justice, and service for life. As a result, Spring Hill students are engaged, inspired, and transformed by their experiences.