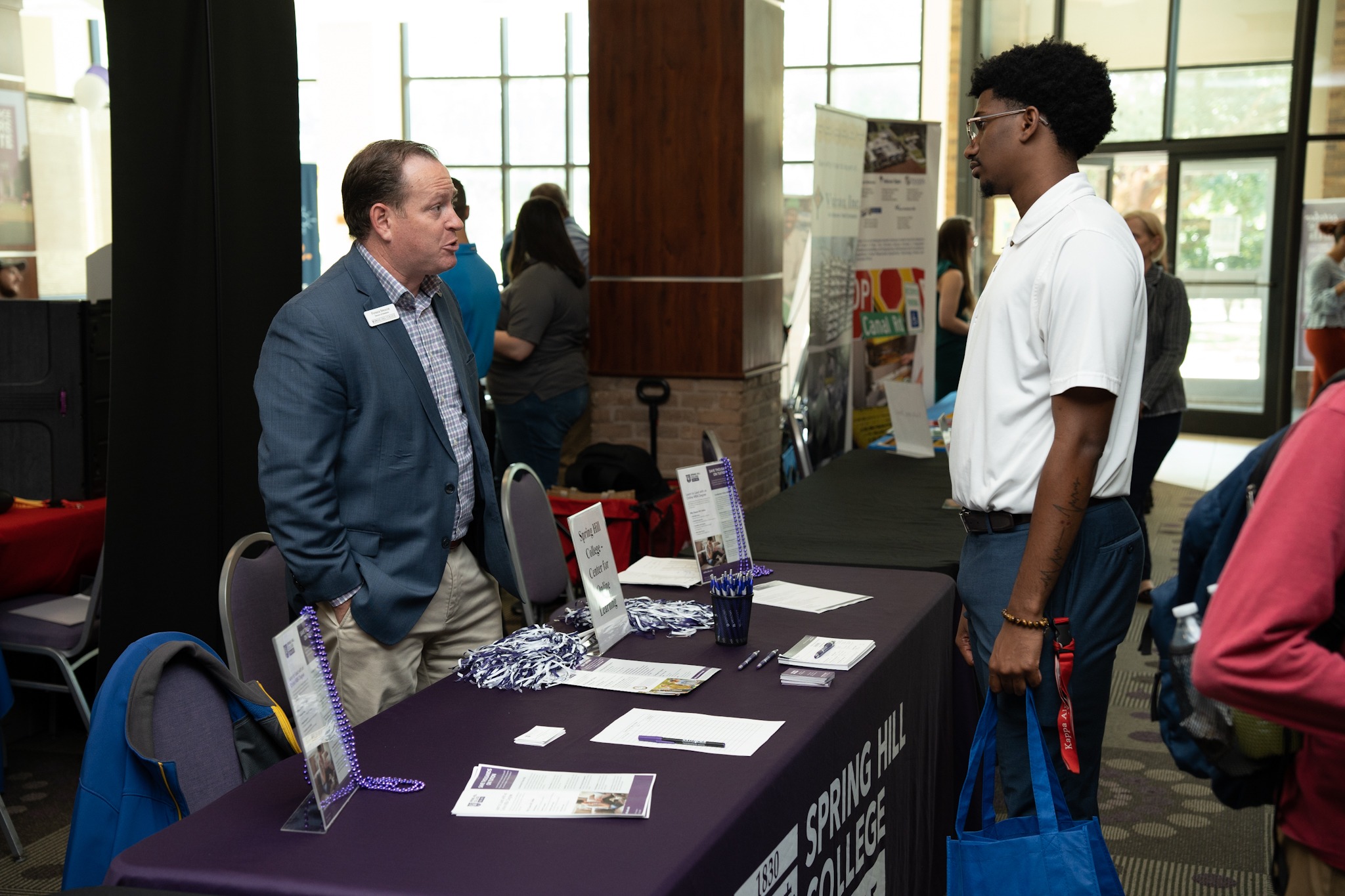 (Mobile, Ala.) Spring Hill College will host a Back to School College Fair on Thursday, August 10, from 5:30 to 7:30 pm, in the LeBlanc Ballroom of the Barter Student Center. Representatives from local colleges and universities will be present, including Spring Hill's Nursing, Business, Financial Aid, and the Center for Academic Support and Advising (CASA).
Prospective college students and their families can meet face-to-face with admissions counselors, talk to financial aid advisors, connect with faculty, and learn about the clubs, organizations, and events at Spring Hill and other colleges. Attendees can also tour the College's award-winning campus and participate in a special raffle for unique college giveaways from the participating institutions. Space is still available. Register here:
"Spring Hill's Back to School College Fair presents an exciting opportunity for students and their families to explore a variety of colleges and universities from the southeastern region," said Madison Dempsey, Director of Admissions. "Our team has meticulously chosen the best local representation, ensuring attendees receive valuable and comprehensive information about each institution and their respective college admissions processes. We are thrilled to extend this unique opportunity to the community and look forward to welcoming students and their families to our campus."
The list of schools that have been confirmed is listed below. Schools that are interested in participating can still register here:
Bishop State Community College
University of Alabama at Birmingham
University of Southern Mississippi
University of West Florida
University of South Alabama
University of Alabama
Troy University
Huntingdon College
William Carey University
University of Montevallo
Tulane University
Coastal Alabama Community College
Alabama State University
Tuskegee University
University of Mobile
ABOUT SPRING HILL COLLEGE:
Founded in 1830, Spring Hill College is the oldest Catholic college in the Southeast and the third oldest Jesuit college in the United States. Spring Hill combines the Jesuit tradition of excellence in education and a commitment to caring for the whole person – mind, body, and spirit – with innovative educational experiences. Located in Mobile, Ala., Spring Hill's mission is to form leaders engaged in learning, faith, justice, and service for life. As a result, Spring Hill students are engaged, inspired, and transformed by their experiences.