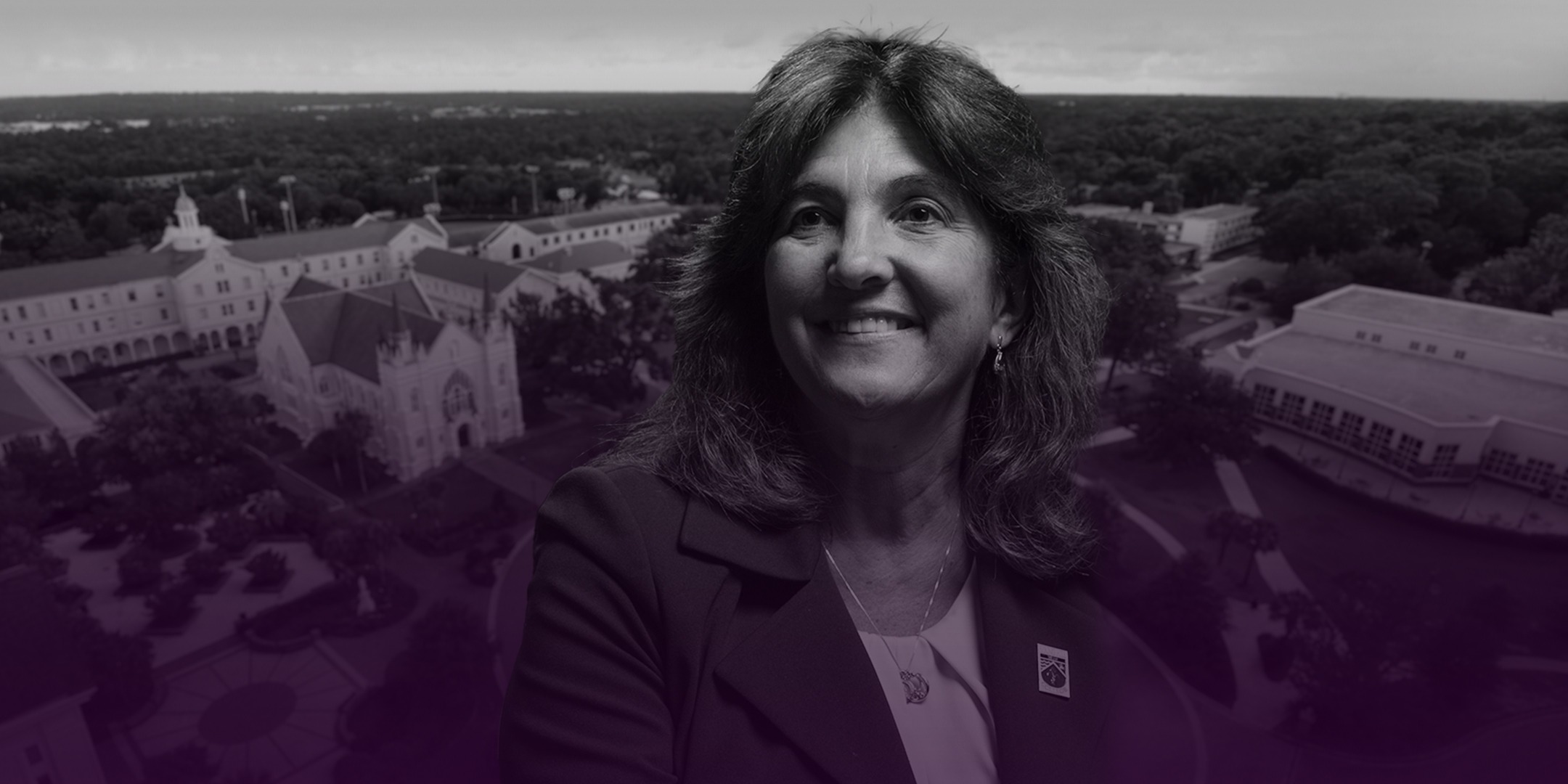 (Mobile, Ala.) Spring Hill College is preparing for the inauguration of its 39th President, Mary H. Van Brunt, PhD. There is a full week of activities planned with the theme: Renovare', from the Latin word meaning to renew or restore. The historic event marks the beginning of a new era, with Van Brunt being the first female in the College's 193-year history, to serve in the top leadership role.
The Commissioning Mass by the Provincial, Fr. Thomas Greene, S.J. will be held on Thursday, March 16, in St. Joseph Chapel at 9:30 am and followed by a coffee reception at Einstein's and a Golf Tournament at 11:30 am. The Inauguration Ceremony will take place Friday, March 17, at 10:00 am in the Arthur R. Outlaw Recreation Center.
Both events will be live-streamed with the following links available tomorrow, March 16, at 9:00 am:
Van Brunt brings more than 20 years of leadership experience in Catholic higher education. She has served as Provost, Vice President for Academic Affairs, and founding Academic Dean. Her strengths are in the areas of strategic planning, new program development and assessment, fundraising, and team building. She also spent twelve years in the banking, securities, and pharmaceutical industries.
She earned a Bachelor of Arts degree in Economics from Ursinus College in Collegeville, Pa., a Master of Business Administration in Accounting from St. Joseph's University in Philadelphia, Pa., and a PhD in Economics from Lehigh University in Bethlehem, Pa. In her spare time, Van Brunt enjoys swimming, kayaking, traveling abroad, and spending time with her six adult children, family, and friends. She relocated to Mobile with her husband Chris and their dog, Stella.
Learn more about Van Brunt and get the full schedule of inaugural activities here.
ABOUT SPRING HILL COLLEGE:
Founded in 1830, Spring Hill College is the oldest Catholic college in the Southeast and the third oldest Jesuit college in the United States. Spring Hill combines the Jesuit tradition of excellence in education and a commitment to caring for the whole person – mind, body, and spirit – with innovative educational experiences. Located in Mobile, Ala., Spring Hill's mission is to form leaders engaged in learning, faith, justice and service for life. As a result, Spring Hill students are engaged, inspired and transformed by their experiences.